CNN
 — 

Adults who regularly say hello to their neighbors have higher well-being than those who are antisocial, a new Gallup poll found. However, if you loathe the idea of striking up a conversation, data shows even the slightest greeting — like a nod, a wave, or a fist bump — can boost your personal and community health.
Here's what else you need to know to Get Up to Speed and On with Your Day.
Former President Donald Trump was indicted in the 2020 election subversion case in Georgia on Monday. Prosecutors say Trump and others "joined a conspiracy to unlawfully change the outcome" of the election. The former president, who is the current GOP 2024 frontrunner, has already been charged in three separate cases this year and is facing 91 charges across the four indictments in all. He denies any wrongdoing and has railed against the indictments, calling them politically motivated. In addition to Trump, 18 co-defendants were named in the latest 41-count indictment on Monday. They include his lawyers, John Eastman and Rudy Giuliani, as well as former White House chief of staff Mark Meadows. The defendants have until noon on August 25 to "voluntarily surrender."
The official death toll has reached 99 in the wildfires on Maui, Hawaii Gov. Josh Green told CNN Monday. He said in the next 10 days, that number could potentially double as crews continue to search for remains. "It is a tragedy beyond tragedies," the governor said about the fires that started sweeping parts of the island last week. About 85% of the fire in Lahaina is contained, but some embers are still burning. Later today, authorities are expected to begin releasing the names of the dead whose families have been notified. As residents sift through the ashes of what used to be homes and landmarks, some say the island is struggling to provide housing for those displaced by the fires. More than 2,200 structures in the region — about 86% of them residential — were damaged or destroyed.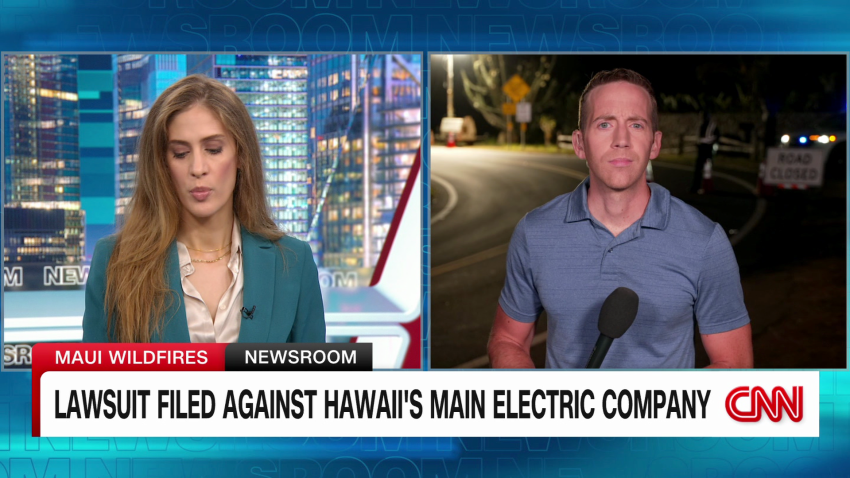 Hawaii's Governor orders a comprehensive review of fire response
The Biden administration is releasing new guidance and "legal resources" for colleges and universities in response to the Supreme Court's decision to gut affirmative action in college admissions. "This is a moment of great urgency in higher education," Secretary of Education Miguel Cardona said Monday. He criticized the court's ruling for taking away "a tool that colleges have used for decades to build diverse campus communities." The new guidance explains colleges and universities are allowed to consider how race has impacted a student's life, but they are not allowed to use overall demographic data to influence their admissions decisions. It also includes additional steps institutions can take to increase diversity in a student body, such as conducting targeted outreach and recruitment in underserved communities.
Gas prices in the US have climbed to the highest level in nearly 10 months. The national average for a gallon of regular gasoline hit $3.85 on Monday, according to AAA, with 11 states averaging $4 a gallon or higher. That's the highest level since October 19 and comes just weeks ahead of Labor Day weekend when millions of Americans will hit the roads. Gas prices have increased by 28 cents over the past month and 32 cents since July 4 as a result of higher oil prices caused by Russia and Saudi Arabia cutting supply and extreme heat sidelining some US refineries. Earlier this month, Saudi Arabia also extended its oil production cut at least until September, which could threaten to drive gasoline prices even higher in the coming weeks.
Ukraine's staunch ally Poland will hold its biggest military parade in decades today as tensions rise on the border between the NATO nation and key Russian ally Belarus. Poland's Defense Ministry said the celebration of Polish Army Day will include a showcase of 200 units of Polish and foreign military equipment, 92 aircraft and 2,000 service members. Poland has emerged as one of Europe's leading military powers in recent years after pouring billions into new equipment following Russia's decision to annex the Ukrainian peninsula of Crimea in 2014. Poland shares borders not just with Ukraine and Belarus, but also with Russia's city Kaliningrad. By staging a massive showcase of power today, Warsaw will send a message to Russia and Belarus that they will certainly take note of, experts said.
Women's World Cup: Spain secures spot in World Cup final
Three teams remain standing in the Women's World Cup after Spain defeated Sweden today in an exhilarating semifinal match. Spain now faces either Australia or England in Sunday's final.
Peyton Manning returns to the University of Tennessee as a professor
Former NFL and University of Tennessee star quarterback Peyton Manning is returning to his alma mater this fall. These are the topics he will teach.
Belgian university launches literary course to analyze Taylor Swift lyrics
A Belgian university is offering a "Swifterature" course dedicated to analyzing the literary merit of Taylor Swift's discography.
The 'Lunar Codex' aims to bring human art to the moon
Physicist and artist Samuel Peralta is aiming to expand on the moon's art collection by sending up tens of thousands of works from around the world.
Coinbase launches nonprofit crypto advocacy group
America's first independent advocacy group for the crypto community is aiming to advance pro-crypto legislation through Congress.
20 million
That's how many Americans have enrolled in a federal program for subsidized internet access. The program, which received bipartisan support, seeks to close the digital divide by providing $30-a-month subsidies to eligible low-income households.
"I'm asking all sides to work together to forge a fair agreement."
— President Joe Biden, urging the United Auto Workers union and the nation's "Big Three" automakers – Ford, General Motors, and Stellantis – quickly reach an agreement to avoid a looming strike. The union is pushing for an aggressive set of demands at the negotiating table, including pay raises of 40% or more for some members to match increases in CEO pay. The union said around 150,000 members are poised to strike as early as next month if a deal is not reached.
Check your local forecast here>>>
AND FINALLY …

Growing fruit into fun shapes
Watch this short video to learn how gardeners grow fruits and vegetables into interesting shapes!