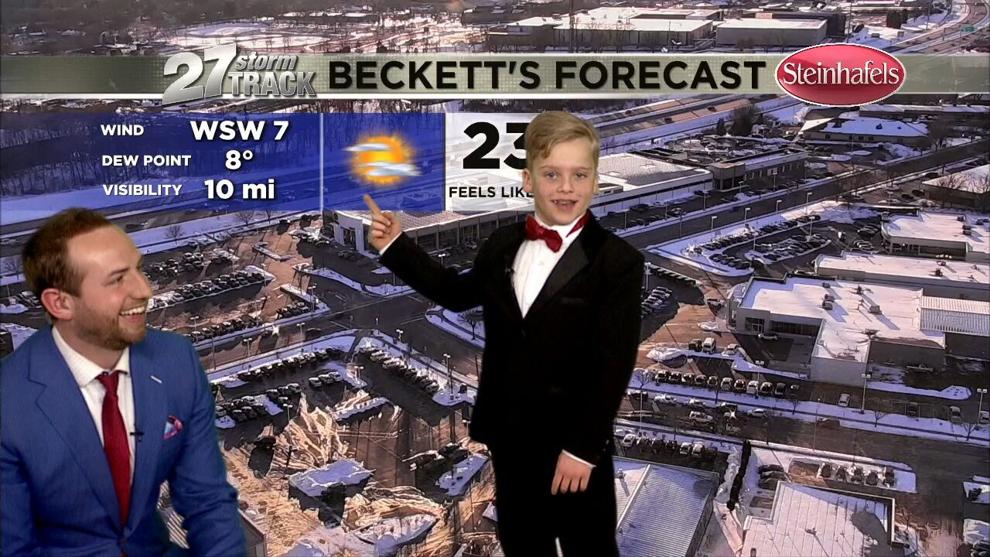 MADISON (WKOW) — As American Heart Month draws to a close, WKOW is spotlighting local warriors of the heart.
Eight-year-old Beckett Kidd was born with Hypoplastic Left Heart Syndrome (HLHS). Her mitral valve, atrial valve, and left ventricle were not fully developed.
Beckett had his first open-heart surgery when he was 6 days old, his second when he was 5 months old, and his third when he was 3 years old. All of his surgeries were performed at the American Family Children's Hospital in Madison.
He is now healthy and active, and enjoys surfing, swimming, cooking, playing video games, and spending time with his family.
The Kidd family joined 27 News at 4 to share his mind journey, and Beckett showcased his meteorological skills alongside chief meteorologist John Zeigler.