A 99-year-old former circus performer has fulfilled a lifelong dream of being knife-thrown during a live circus performance.
Annie Duroc, from Sharnford, Leicestershire, stepped into the ring after the finale of her performance and stood up to a board while a professional knife-thrower hurled a knife at her.
Duroc had persuaded his daughter to approach his former boss and founder of Zippo Circus, Martin Burton, who had a circus performance at Hersall Common in Coventry.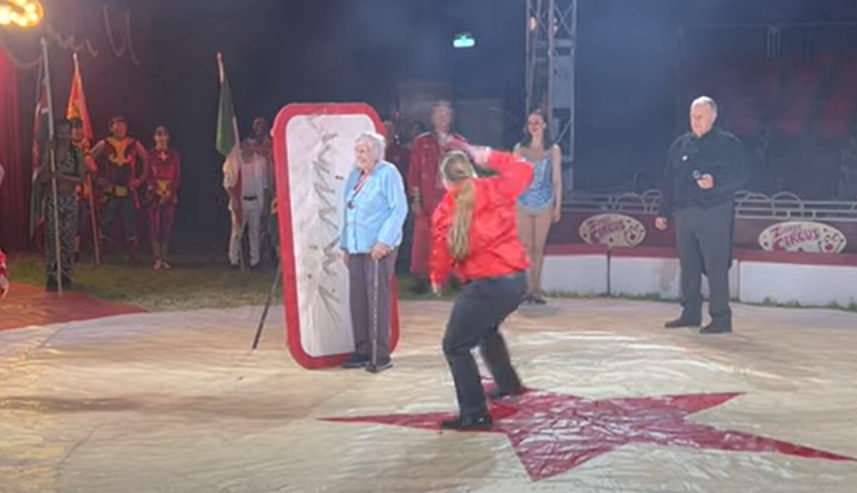 Mr. Burton introduced her to the cheering crowd, Mr. Burton said: She said, "Annie 30 years ago she was working for me putting up posters.
"Annie was 70 years old at the time, but she will be 100 this August."
The circus founder told the audience that Duroc had seen a show the night before and asked him to participate in a knife-throwing performance as a reward for his 100th birthday.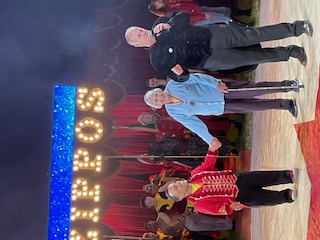 "I've always wanted to have knives thrown at me!" said Duroc, who was part of the circus' pre-publicity staff.
Burton said knife-thrower Toni agreed to let the soon-to-be-100-year-old Toni participate in the performance, saying he would "treat it very professionally."
"I really enjoyed the experience," Duroc said in an interview with the Pennsylvania State News Agency after the show ended.
"I'm ready for the next one," she said.