Scottish university experts are working on a plan aimed at making pubs, cafes and restaurants more dementia-friendly.
Staff at the world-renowned University of Stirling's Dementia Services Development Center (DSDC) aims to encourage pub and restaurant owners to adapt to better support people with age-related degenerative diseases Developed an accreditation system.
This voluntary plan aims to make places more accessible for people with conditions such as dementia and Alzheimer's disease to enjoy being outside with their families and caregivers.
A university team is working on a new Google Map to chart all of the accredited dementia-friendly facilities across the UK.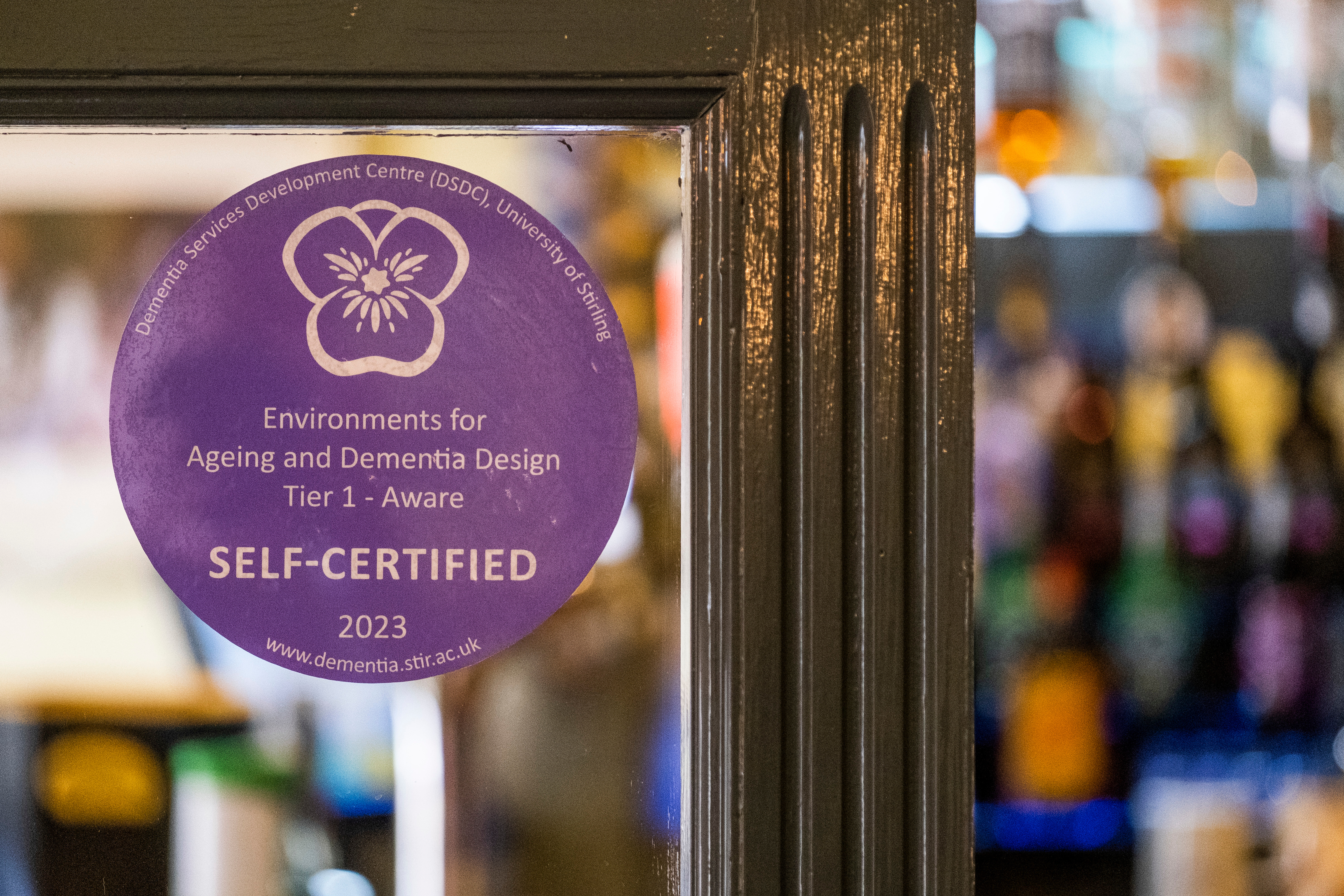 Companies earn special badges by showing they consider factors such as line of sight to the bar, clearly marked restrooms, private and quiet tables, easy-to-read menus and understanding staff. You can self-certify that you get it. symptoms such as dementia.
The plan is being developed in tandem with a new £7.25m inter-generational Living Innovation Hub, partly funded by the UK Government through the City of Stirling and City of Klaxmananshire Regional Agreement, to develop new technologies for aging societies. is aimed at the development of
Commenting on the initiative, DSDC Acting Director Leslie Palmer said:
"Similarly, there should be no barriers for people with dementia. They should be able to go out and eat and drink without stigma.
"The scheme is completely voluntary for the owners, and relatively small and inexpensive modifications may allow pubs and restaurants to be certified."
Scottish Minister Offord, who recently visited DSDC, said he had "seen firsthand how the solutions pioneered at the University of Stirling could make life easier for an aging population".
He added that the UK government "is delighted to be able to support this with over £7million".
Lord Offord continued: "Enabling projects like this is exactly what city-region agreements are for. Not only do they drive jobs and growth, but they also fund research that could bring about improvements on a global scale.
"This system will provide people with dementia and their families with a great sense of security and allow them to spend quality time together."