The sun is setting on the age of survival horror, and in the dusk I smell a new genre on the air. Between the fireflies as moonlight begins to shine, a new burst of inspiration is kindled – medieval magic games are coming, ushered in by the success of Baldur's Gate 3. There is this strangely cyclical nature to videogames. For some reason, everyone seems to have a really good idea for a new take on a genre at about the same time. To me, it was most obvious with 2021 to 2023's game reveals often being survival horror games, but Baldur's Gate 3 has forced the pendulum to swing back in the favor of all things fantastical.
In space, we had the highly successful Dead Space remake alongside its lesser-loved cousin The Callisto Protocol. Down here on earth, we got long-awaited zombie sequels in 2023's Dead Island 2,  2022's Dying Light 2, and even 2021's Back 4 Blood. It wasn't a true sequel but the brainchild of the same team that brought us Left 4 Dead. Even Arkane's Redfall, despite its lighter tone and less agreeable reviews, fell in step with its vampiric bloodshed.
Amnesia: The Bunker and The Outlast Trials really turn up the dial on the terrifying trend, making the last couple of years absolutely chock-full of fearful fun alongside the dutifully updated Dead by Daylight and the constant stream of Dark Pictures Anthology games. I say fun, but the reality is that I'm terrible with horror – survival horror especially. This made me a little apathetic while watching game reveal shows over the past year or two. I support the games and their fans, but I have been watching and waiting with bated breath for a change in trends that I knew would eventually come.
June's not-E3 thankfully delivered. It heralded the end of the survival horror years and welcomed, with open arms, the age of huge magic games. The games that will allow me to set so many bandits on fire it'll make my monitor look like a virtual fireplace. Ah, pure bliss.
We all knew it was coming, actually, after the 2020 teaser of the Fable reboot and Elder Scrolls 6, which is yet to be named. Xbox led the charge with many of those survival horror games and is doing the same with fantasy adventures, too. Obviously it's not like survival horror is completely out of favor going forward – especially with the number of indie developers invested in the space – but the big things to look out for are mostly magical.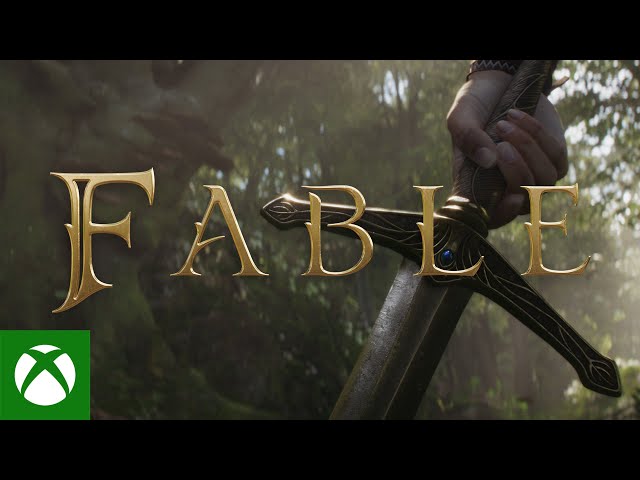 I'll try and contain my glee as I list just some of the strong sorcery games ambling toward us. The biggest is perhaps Fable. Opening Xbox's showcase, the Fable reboot promises adventuring, magical monsters, and a healthy dose of charming British sarcasm. Richard Ayoade, playing a giant called Dave, highlighted the world we'll be exploring in Fable while demonstrating some of those amusing dynamics between fantasy and British frankness.
Baldur's Gate 3 is obviously part of the change of pace, shattering Steam records (even overtaking Valve's CSGO) and breaking, well, the internet. Dungeons and Dragons is back in style, spearheading a new age of fantasy releases inspired by this timeless game of wits.
It's also worth mentioning that both Diablo 4 and Final Fantasy 16 follow the medieval fantasy trend and are already out. We're in the midst of seeing take after take on the idea of combining magic with ye olde worlds, so it's not just on the horizon. Look all around you, breathe it in, because this is going to be a focus for the foreseeable future.
And how about NCSoft's MMORPG Throne and Liberty or even Lord of the Rings: Return to Moria? The former is, so far, set to release at the end of this year and will be published by Amazon Games, which may have learned a thing or two after publishing New World in 2021. Lord of the Rings: Return to Moria should be out in Q3 if all goes to plan and will be a "survival crafting" adventure focused on the Dwarves of Moria and hopefully will be better received than May's Gollum.
Despite not having too many details on the upcoming The Elder Scrolls 6, we'll be sure to encounter more dragon-infused magicka, and while we're talking about games we know nothing about, why not turn our attention to IO Interactive's codenamed Project Dragon. Leaked in 2021, the Hitman developer is rumored to be working on something that could turn into another exclusive fantasy game for the Xbox family. We also know woefully little about Dragon Age: Dreadwolf except that it's coming, and is a direct sequel to Inquisition, much to fans' delight.
And then there's Avowed, which started off looking a lot darker in its 2020 reveal but has softened up in its approach since, now appearing more like a Sea of Thieves-flavored Chivalry 2 in its action, while keeping in the single-player RPG lane.
So I think you get the picture. We're in the trenches of medieval fantasy games now. We have present releases, upcoming games that are within touching distance, and then projects that sit far in the future. We'll probably be here for years before another prominent trend comes along so strongly, so settle in for the ride.