Earlier this year, Rebecca Ivins was named chairwoman of the Charlottesville Regional Chamber of Commerce, a group which advocates for local businesses with a "simple yet clear vision … a thriving regional economy," according to its own mission statement.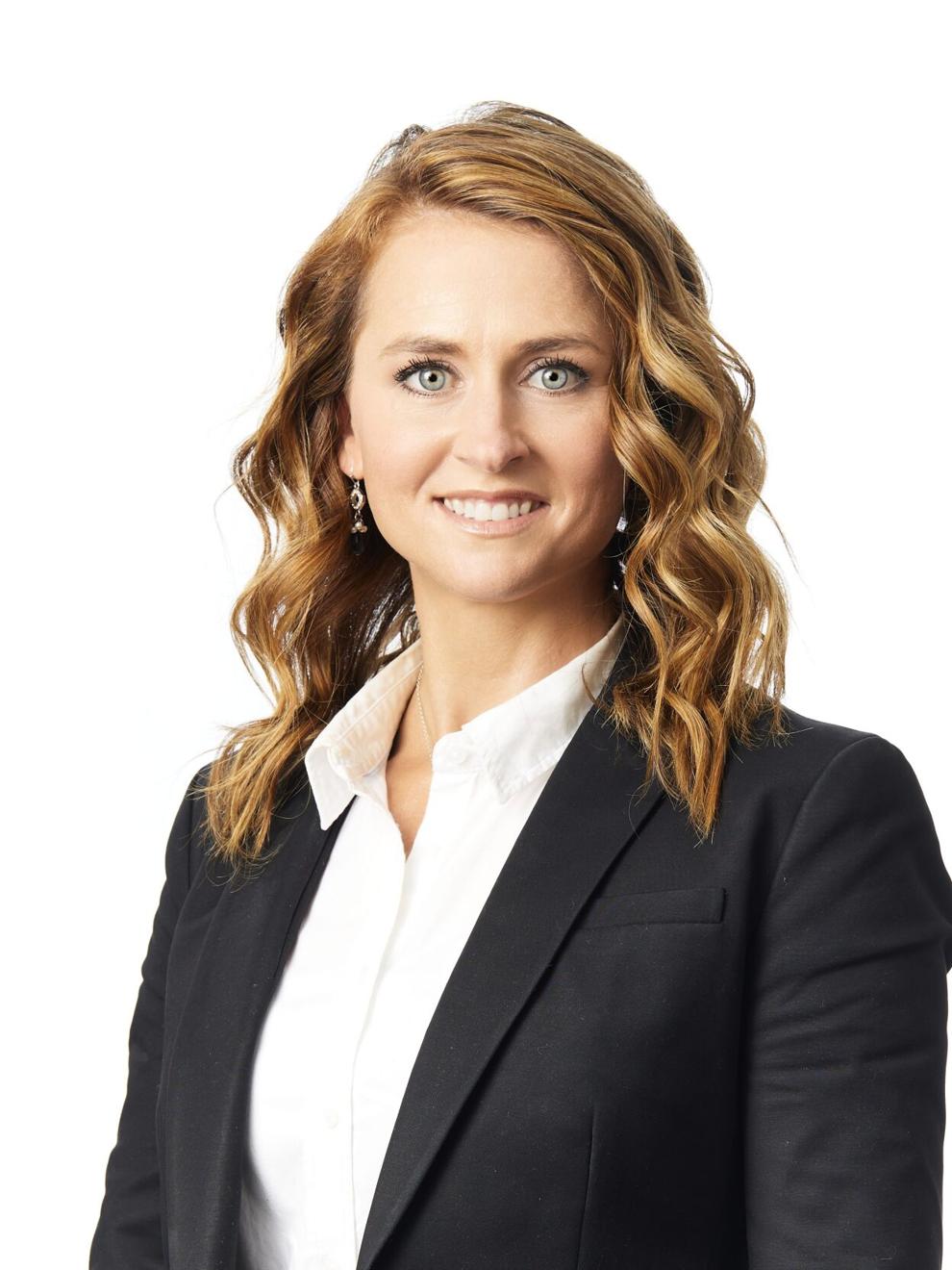 Ivins first joined the board in 2022 and was named chairwoman at the start of this year.
For more than a decade, Ivins has worked in construction. Today, she is a client solutions manager at Hourigan, a Richmond-based construction company.
She spoke with The Daily Progress about her new role and the state of Charlottesville's economy as it continues to recover from the pandemic.
That interview has been edited for clarity and concision.
Describe your role at the chamber? Why did you take it, and what's expected of you?
So the role of any chair is pretty much the same, but the role is to work with the executive committee to basically identify regional needs. What we want to do is we want to seek to understand, right? We want to be consensus builders. We have a really good board. We have great, robust conversations.
The reason why I wanted to do it this year in particular is that I was asked to do it, and why I was glad to take it on was that I believe in the region. I like aligning interests, and I think that all ships rise in a rising tide. I knew it would be an important time to keep us all together. And I think that's what we've done.
What is the general state of the Charlottesville economy?
So I think the economy is outstanding. It's a perfect blend of beauty, intellectual stimulation from both the college and university ecosystem. I think that our local economy is bright, engaged, committed. The business community is certainly committed. And I think we're forging stronger relations with our city and county leaders, and that's important. I look forward to where we will be in a year, three years and five years from now. And when you get out and talk to folks, you can feel that excitement growing. So I'm proud and pleased to be a part of all of that.
What is your sense of how far the economy has come since the pandemic?
During the pandemic and post-pandemic shows a great tenacity and flexibility to succeed, and I think a great recovery has taken place, and I think that we're continuing to see that evolve. When you look at the service industry, for instance, anecdotally, workforce challenges in the service industry drives innovation. So if you think about the creative solutions to wages, hours, benefits, hours of operations, flexible delivery of goods and services, I mean, we figured out a way to meet the worker where they are and what unique needs do they have. We're a resilient region. We are figuring it out.
Why do you call it "a great recovery"? What are you basing that off of?
Our business community, the marketplace. I'm not an analyst, but when you get out and talk to the business community and see the way that we've grown and the changes that we made, the flexible way that we were able to respond something that affected our entire globe is pretty cool. Charlottesville is a good place to be.
Many different industries are struggling to find enough workers. Why do you think that is?
I would probably need a crystal ball. I don't know why. I don't think this is a problem that's unique to Charlottesville, so that's why it's difficult to answer. You could call somebody in Phoenix, Arizona, and they'd have the same issue.
But here's what I do know. I do know that there are a lot of people that are committed right now from our state level down to solving it. And so I think leaning into conversations and people stepping outside of their normal day to day to be part of that resolve and that conversation is what we need. I think we're seeing it, and to me, that's encouraging. I don't think we can solve it overnight. But when you talk about workforce, workforce is a decades-old issue. I mean, go back 20 years and workforce was a problem.
So again, I don't think it's unique to our time right now. I don't think it's worse than it was before. I think it's actually something that a lot of groups are committed to changing. They're committed to doing it together. I sit on a lot of different boards and a lot of different committees, and workforce is key to all of them. So it's something that one person can't solve it, we solve it together.
What role do you think housing plays in the current job market?
That is not my area of expertise, either, but I know that it's a critical need everywhere. Workforce housing is a big issue. And I think we've all seen in the news right now it's being addressed. And I think you could talk to 10 different people and probably get 10 different opinions.
As a consumer and in your role professionally, when speaking with business owners and workers, what is the sense you're getting?
I think there is a resounding theme of opportunity. Of course, there's always going to be highs and lows, positives and negatives, but overall, I think the feeling is energetic and positive. There is an opportunity right now for everyone to be part of a rising tide. Everyone. And so I think there's a lot of people working together to create that synergy for everyone. So my key word would be opportunity. I think there's great opportunity.
And what are some of your biggest concerns?
You're going to think this sounds like Pollyanna. I don't really have a lot of concerns because I choose to see the positive. But I would say we need to make sure that we're all part of the conversation of change and that we are good listeners, right? So I always want to seek to understand. I think that it requires all of us doing that same thing. I don't have a negative sense on anything. I think there's a lot of people that see a bright future, and so do I.
Your positivity about the future of the economy here, where does that come from?
Being out and listening and talking to people. Paying attention to a variety of folks that are working together beyond just what their normal day to day is. I think everybody's working hard to make Charlottesville the best place to live, sleep and work.
Jason Armesto (717) 599-8470
@rmest0 on Twitter