Last month, on Qixi – Chinese Valentine's Day – the WeChat accounts of several
LGBTQ
organisations in the mainland were banned permanently in what appears to be the latest wave of crackdowns, done for no particular reason.
"It felt like they just wanted to disgust you, on Valentine's Day," said Li Hai, who works in
transgender
sexual health.
Among them were the accounts of Trans Brotherhood China, Beijing Lesbian Centre and the Beijing branch office of Trueself, an organisation that rallies the support of friends and families of LGBTQ individuals.
There is no precise data on the LGBTQ population in the mainland. According to a survey by the United Nations Development Programme (UNDP) in 2016, there are more than 70 million LGBTQ people and most live invisibly, with only 5 per cent out of the closet.
China also has no law in regards to the protection of LGBTQ rights, such as to prevent discrimination or to allow same-sex marriage.
The government has not publicly recognised this population, and conservative voices worry that LGBTQ people risk creating conflict in the society and accelerate population decline.
This view has previously lead to LGBTQ organisations being targeted. In 2021, a dozen social media accounts of student-led LGBTQ organisations were banned. In May 2023, the Beijing LGBT Centre, one of the longest-running communities, established in 2008, terminated its operations.
In recent months, Wu said he and his colleagues were not allowed to contact branch offices and volunteers across China, making it difficult to hold events. Police often heard about an event in other cities and immediately rang Wu.
Moreover, he said he felt censorship over internet communications has strengthened as a result of the pandemic, when mass information gathering was used to monitor the spread of the disease.
Now, when volunteers send posters on WeChat with the organisation's logo, the message can be picked up by the police, who eventually contact Wu and his colleagues. The acronym "LGBTQ" and the rainbow flag symbol also cannot be included in their posts.
Wu's work has been limited to online sharing sessions and hotlines. It is almost impossible to hold events offline and he decided to let volunteers – those who have not quit already – run some of them.
Sometimes he has to manage in creative ways.
"Our WeChat account sometimes sends out articles on Friday night and deletes them on Sunday. It seems to fly under the radar," he said. "I think the censors must be taking the weekends off."
Liu Lingling, a documentary filmmaker and events volunteer, said she felt the tightening start around 2019 and reach a height during Covid-19, especially the collection of personal information.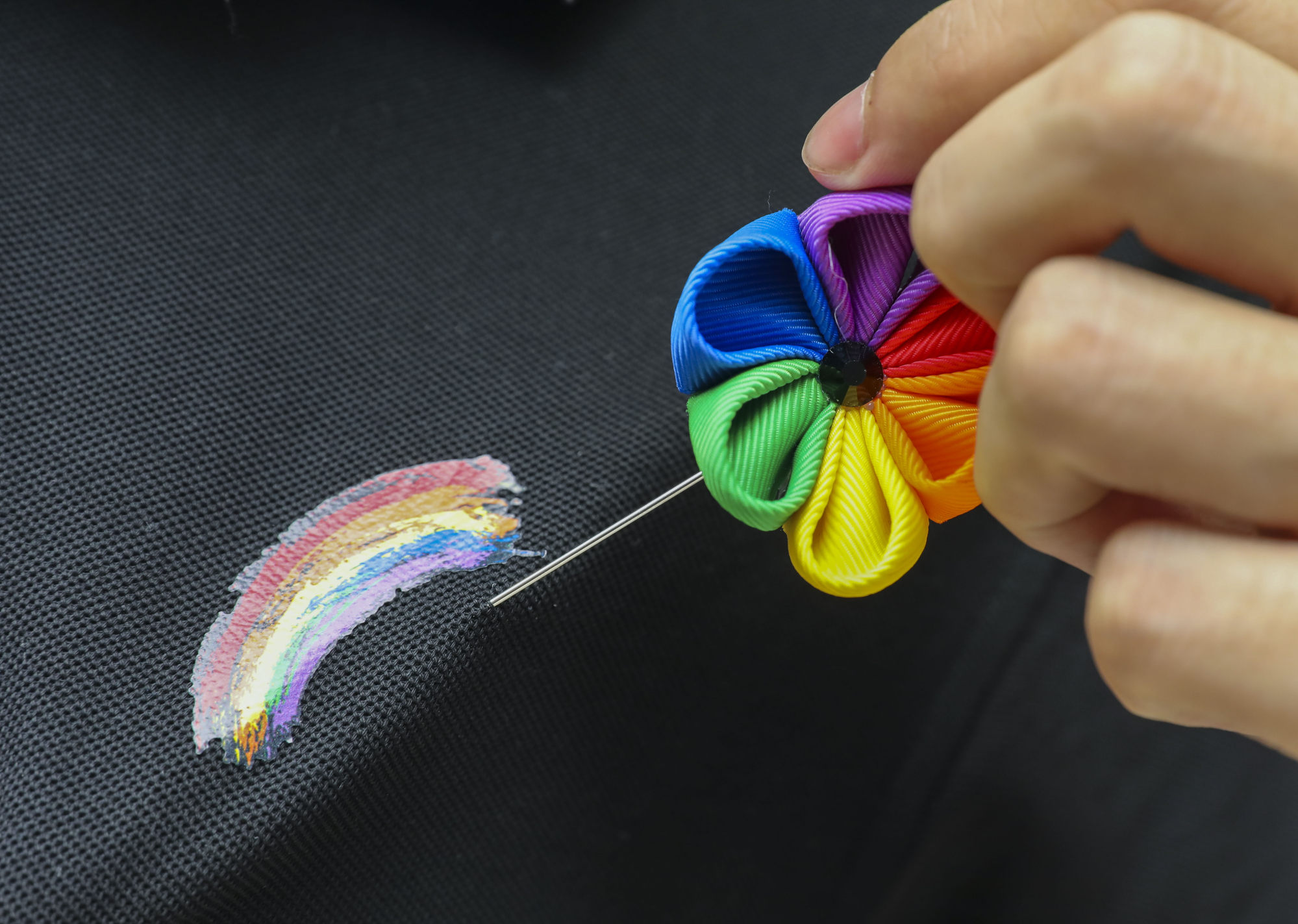 "In China, most organisations choose to go low-key, such as using space provided by foreign embassies and consulates," she said.
Some activists also stopped advocating or moved to Chinese-speaking communities abroad, if not shutting down the organisation or halting all activities, she said.
One such event, Shanghai Pride, was shut down in 2020, but continued to hold sporadic talks and events in various locations. Last month, its official Facebook page advertised Asian Pride at Pride Amsterdam and a Pride Talk webinar.
The tightening did not happen overnight, and it was not confined to just LGBTQ organisations.
In the late 2000s and early 2010s, China saw a rapid rise of advocacy work and human rights lawyers, but that soon stagnated. In 2015, China targeted hundreds of human rights lawyers and activists in the nationwide "709 crackdown".
In the following years, China released the charity law and the foreign NGO law, which cut foreign funding and made it difficult for LGBTQ organisations to register as charities. Instead, many had to register as commercial organisations, being put under constant scrutiny from authorities when holding charity events.
Currently, there's no LGBTQ group in the mainland with official affiliation, with the closest being Aids-focused. These groups sometimes receive funding from the local Centres for Disease Control and Prevention and cooperate with local governments and hospitals, but their work is far from LGBTQ advocacy or recognition.
"Autonomous grass roots groups who have their own voices and advocate for social change in accordance with their own values do not comport well with the era of 'the Party leads all'," said Darius Longarino, a senior fellow at Yale Law School's Paul Tsai China Centre.
"Many official and semi-official voices still have
pathologising views
of LGBTQ people and view their existence as the result of corrupt foreign influences," he said.
Even as authorities first started closing in, there were ways to protest, Wu said. In 2017, China released a new regulation banning LGBTQ content in online broadcasting, lumping homosexuality in with sexual abuse and sexual violence as "abnormal sexual relationships".
Back then, the community organised volunteers to deliver handwritten letters of protest, and an activist even filed a lawsuit.
"We felt that an 'enemy' had awakened the community," Wu said.
But in more recent years, organisations can only cope by avoiding sensitive words or going "mainstream".
In 2021, a long-running organisation, Guangzhou-based PFLAG China – Parents and Friends of Lesbians and Gays – changed its name to Trueself. In its new introduction, it advertised its aims as "exploring family values in the new era" and "making families important foundations for social harmony".
Other groups shifted their focus away from a broad "LGBTQ" concept to sexual education and psychological health of teenagers.
Even for this story, several previous interviewees said they were either too traumatised to talk or felt it was too risky, for fear of being tracked down.
However, with regards to recent events, there may be room for hope.
Some said even though organisations' accounts were closed, their work went on unaffected. Those who focus on more groundwork instead of advocacy, such as domestic violence, employment discrimination, and sexual and psychological health, can still enjoy plentiful resources and serve clients.
During interviews, people also spoke proudly of the heights their activism had reached, marked by notable legal victories, large gatherings and successful advocacy. In 2019, when China reviewed its civil code, activists had collected more than 200,000 signatures calling for same-sex marriage, a historic record.
"Even though political trauma and depression is part of activism, the meaning of our community is to support one another and provide a witness to these events," Liu said. "Even as some organisations die, we will still exist as individuals."
*Names of the activists in the story were changed to protect their privacy