State hires manager for Indian Country program
TJ Altekruse has been named Indian Country economic development program manager for the Montana Department of Commerce.
He will spearhead efforts to promote economic development and prosperity within Montana's Indian Country communities.
Scott Osterman, department director, said Altekruse's "expertise and dedication to the economic development of our tribal communities aligns perfectly with our mission."
Altekruse has a bachelor's degree in business management from Oral Roberts University and background in economic development, community engagement and a deep commitment to serving Montana's tribal communities.
"Montana is home to diverse and vibrant tribal nations, and I look forward to collaborating with them to create opportunities, strengthen partnerships and uphold the vitality of our people," Altekruse said.
Altekruse will develop and implement economic development strategies; help with collaboration; oversee the allocation of resources and funding to support projects driving economic growth, job creation, and improved infrastructure within tribal communities; and data analysis and reporting.
For more information about the Indian Country Economic Development Programs, visit business.mt.gov.
Applications to open for agriculture program funding
The Montana Department of Agriculture is opening of the FY2024 funding cycle for the Growth Through Agriculture Program.
Montanans interested in innovating or expanding agricultural businesses are invited to apply for funds through the state grant and loan program.
"The Growth Through Agriculture program continues to help Montana businesses and agricultural operations add value, scale up, and access new markets," said MDA Director Christy Clark. " 
The program was established by the Legislature to strengthen and diversify Montana's agriculture industry by developing new agricultural products and processes. GTA grants and loans are awarded by the Agriculture Development Council, consisting of seven members appointed by the governor. GTA funding requires the investment of at least $1 in matching funds for every $1 in grant or loan assistance received.
Pre-applications for funding open Oct. 2 and are due Oct. 23.
Selected proposals from pre-applicants will be invited to submit a full application in January, followed by grant award decisions in February.
Information on submitting a pre-application, program guidelines, FAQs, and previously funded projects can be viewed online at agr.mt.gov/GTA. Applicants may apply for grants up to $50,000 and loans up to $100,000. Examples of eligible project activities include equipment purchases, construction costs, advertising and promotion, and consultant services.
Cancer center coming to central Montana
Central Montana Medical Center in Lewistown broke ground Wednesday on a $15.6 million cancer center that will bring comprehensive cancer care services to central Montana.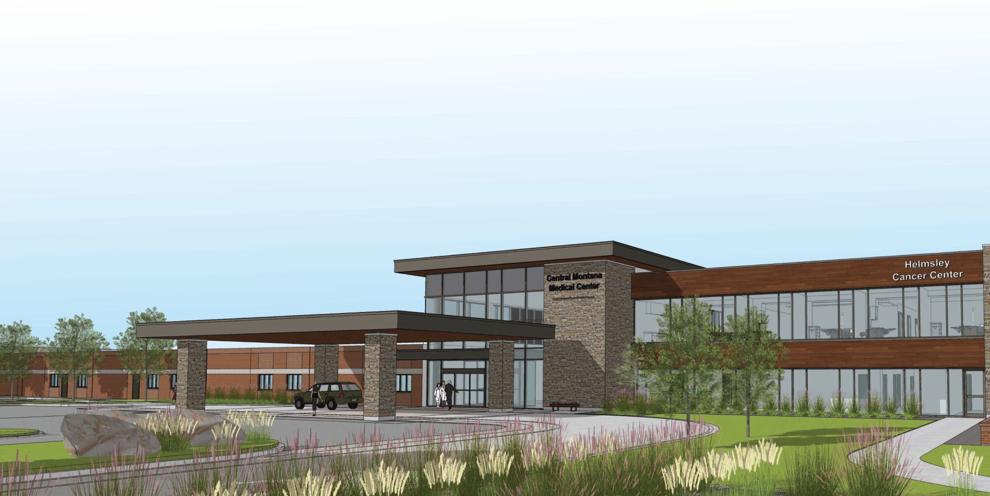 The project is made possible by $9 million in grants from the Leona M. and Harry B. Helmsley Charitable Trust and the support of the community.
The 17,830-square-foot cancer center will offer medical and radiation oncology services to nine rural counties in central Montana, providing high-quality cancer care closer to home for nearly 50,000 residents.
The CMMC cancer center will help relieve the stress and burden of patients and families who now travel up to 220 miles, sometimes five days a week, to Great Falls or Billings for diagnoses, radiation treatments and other services.
Central Montana Medical Center plans to add a full-time oncologist in partnership with Billings Clinic Cancer Center, a part-time radiation oncologist and a linear accelerator machine.
CMMC is dedicated to raising $4 million through fundraising efforts and securing debt financing for the rest. Currently, more than $12.2 million has been raised including the lead gift from the Helmsley Charitable Trust in 2021.