CNN
 — 

First lady Jill Biden tested positive for Covid-19 on Monday and is experiencing "mild symptoms," the White House said. President Joe Biden has tested negative.
The diagnosis has upended the first lady's plans to begin teaching the fall semester at Northern Virginia Community College on Tuesday. She is working with the school to "ensure her classes are covered by a substitute," Vanessa Valdivia, the first lady's spokesperson, said.
Dr. Biden, who remains at the family's home in Rehoboth Beach, Delaware, typically teaches on Tuesday and Thursdays.
An administration official told CNN Monday that there are no changes to White House Covid protocols or to the president's schedule at this time.
The diagnosis of the first lady, 72, comes amid a busy week for Joe Biden, who delivered a Labor Day speech in Philadelphia earlier in the day. The president is scheduled to present the Medal of Honor to an Army captain in a White House ceremony Tuesday before departing for the G20 Summit in India on Thursday.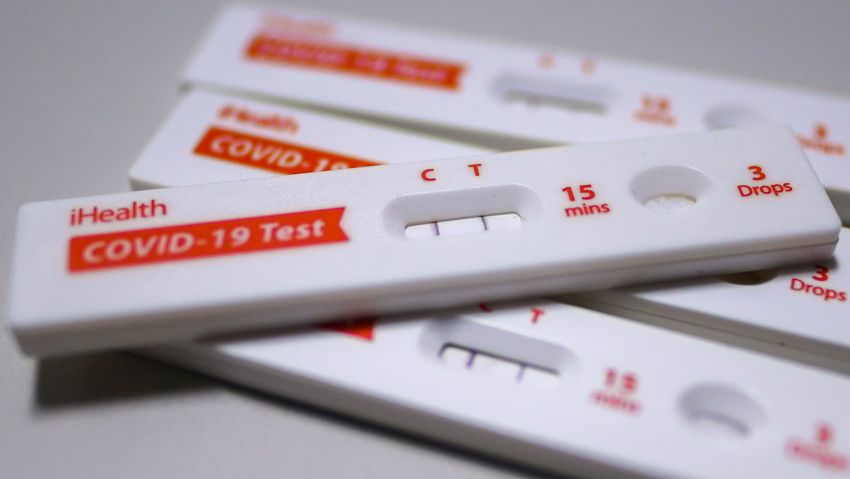 Dr. Gupta's bottom line advice if you have Covid-19 right now
CNN has asked for more details on both the president and first lady's regular Covid testing cadence and if Joe Biden was with his wife when she began exhibiting Covid symptoms.
Last summer, the first lady tested positive for Covid-19 while vacationing in South Carolina in August. President Biden tested positive last July. Both experienced rebound cases shortly after being treated with Paxlovid.
White House press secretary Karine Jean-Pierre told reporters in July in the White House briefing room that anyone who meets with the president is still tested for Covid-19 before their meeting after members of Israeli President Isaac Herzog's delegation tested positive ahead of a bilateral meeting.
"We have testing protocols when – anytime somebody meets with the president," Jean-Pierre said at the time. "So, I can tell you that anybody who meets with the president does indeed get tested. I do. We all do."
Jill Biden's diagnosis comes amid renewed attention to Covid-19 as the world approaches the fourth virus season since the coronavirus arrived on the scene.
US Centers for Disease Control and Prevention data from earlier in the summer showed a slight increase in hospital admissions, emergency department visits, and positive Covid-19 tests – although not nearly as high as in past summers.
Overall, there were about four new hospital admissions for every 100,000 people nationwide in the week ending August 19, which is considered low, according to CDC thresholds. Seven counties had high levels of Covid-19 hospitalizations. But 117 counties — about 3.6% of the country — were in the medium threshold. About a quarter of those counties were in Florida.
A new variant, BA.2.86, has captured scientists' attention because it's highly mutated, but so far it's only been detected in a small number of people globally. Nonetheless, "it doesn't look good … in terms of the virus' nonstop evolution," Dr. Eric Topol, a cardiologist at the Scripps Research Translational Institute, said. The virus "keeps finding new ways to challenge humans, to find new hosts and repeat hosts, and it's relentless."
This story has been updated with additional information.