OLEAN — The region's small business incubator is looking for applicants for the Laine Business Accelerator program. The 30-minute documentary aims to show what this program can bring to entrepreneurs.
Olean Business Development Corp. will premiere the 33-minute documentary "Help Others to Fly" created by Danny Bush on Wednesday as it kicks off the third round of its small business incubator program, launching a new website and launching applications. has been published. .
"We use this program to inspire people and showcase the great entrepreneurial spirit that is happening at Olean," said Bob Forness, Executive Director of OBD.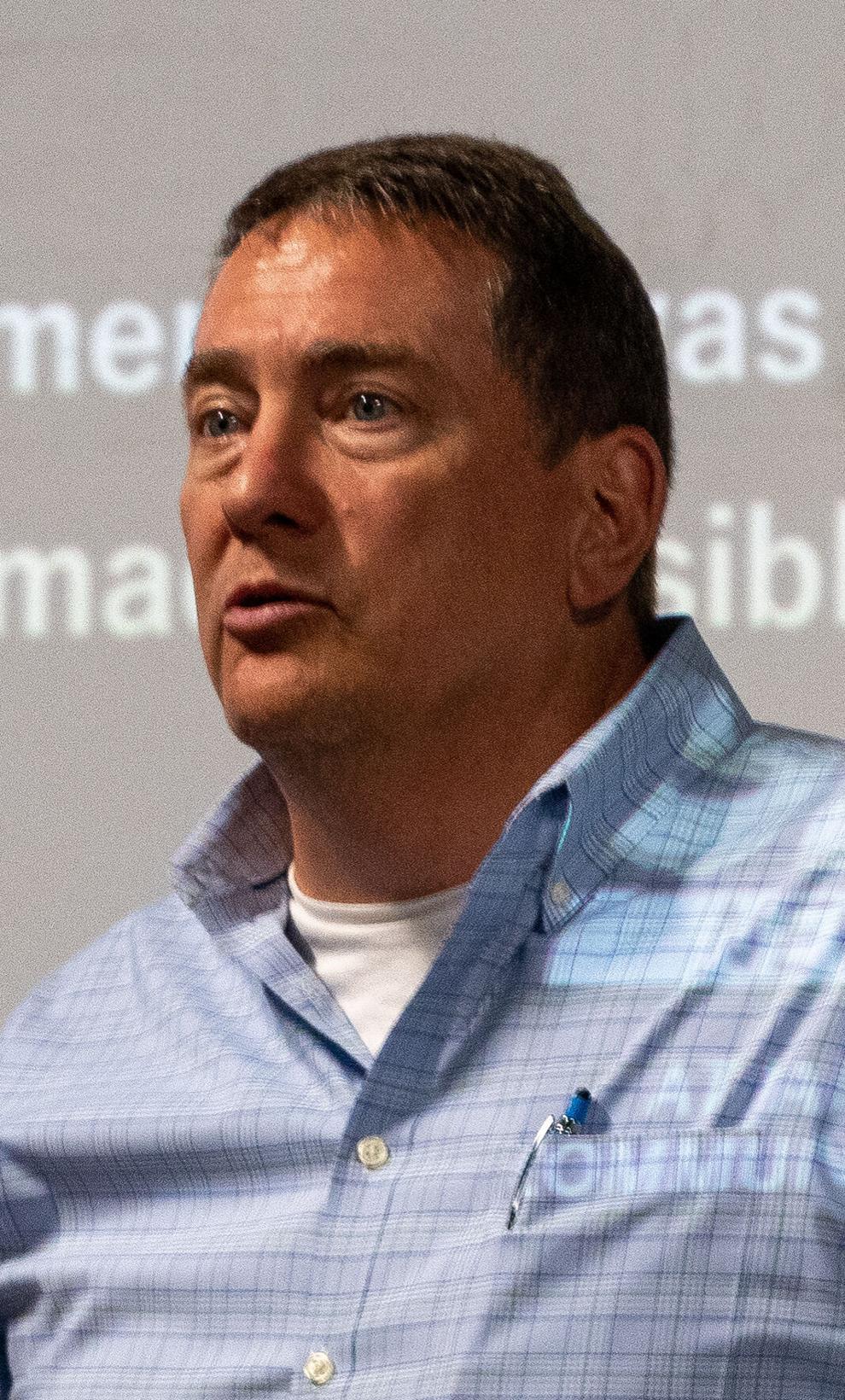 "Tonight is something of reflection and celebration," he said to the crowd packed into The Hub, a fourth-floor coworking space used to host many of the LBA sessions featured in the video. Told.
Produced with support from the Small Business Development Center at Jamestown Community College, the video will premiere online at 8pm Thursday. www.youtube.com/watch?v=0Ua4INIfa6o.
"It's been an incredible, incredible journey," said Bush, who, in his role as an observer, is participating in the program for his own business because of the "support and energy" shared by all involved. I left him because I wanted to.
The video follows the cohort from the initial notification call to the final showcase, detailing what was learned and what the next steps are for each company.
"As with the original cohort, participants came together quickly and the synergy between participants was really satisfying and evident," said Tom Cullen, director of the Center for Innovation at St. Bonaventure University. said. "And that's where the theme comes from. Not only have they helped each other fly, but they're also committed to helping other businesses fly. will be part of the entrepreneurial community of
To date, 14 companies have participated in the 13-week program, working with OBD staff, C4 interns from St. Bonaventure University, and mutual business development.
In the first round of 2021, 5 companies sought funding, 1 company received $15,000, and 4 other companies received $5,000 after the showcase competition. Noting that competition does not help foster a spirit of sharing and support, the agency chose to award all participating companies $5,000 in 2022 and showcase them at a public showcase in December. Did.
Members of the second cohort praised the program both in the video and on Wednesday night.
Dalorum owner Max Brie said: "You guys make everything worth it."
Wolf Pack Storage owner TJ Hulse said:
Applications for the next round of the program are available online. www.lainebusinessacclerator.com, has been overhauled in anticipation of Wednesday's event. The cohort showcase is scheduled for his December 5th at JCC's Catco His Theater.
A non-profit organization founded in 2015, OBDC is headquartered in the former Olean Business Institute building at 301 N. Union St. $625,000 grant over 5 years.