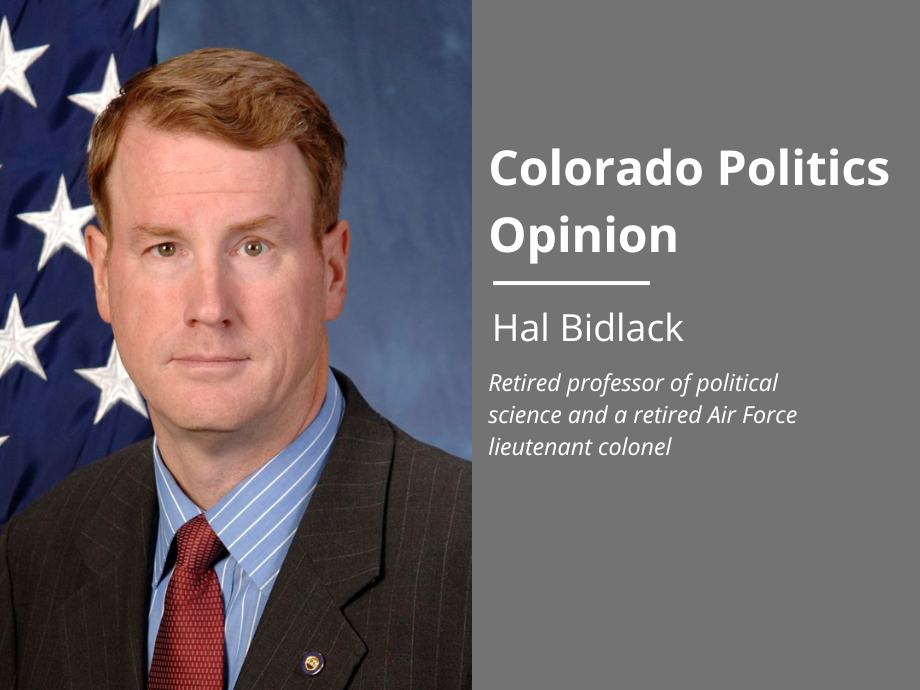 You know the old axiom that there are three things you should never talk about with other people? Look, Politics, Religion, Taxes — avoid those subjects. Oh, and if you're anything like me, you've probably found yourself wondering about the origin of the term "smart pants." After all, no one is completely sure, but Might be so Relates to a football coach in 1937, but digressing…
So, today, dear readers, I want to talk to you about three things. Politics, Religion, Taxes.
A few different stories of Colorado politics caught my eye.Recent report Three more people throwing their hats into the ring in hopes of becoming the next State Speaker of the Colorado Republican Party are fascinating. story From one of my favorite CoPo sections, the Out West Roundup.
First of all, there are about six GOP MPs seeking a successor to current GOP Chair Christy Barton Brown, who has decided not to seek a second term. Some of these people seem more intent on finding ways to get closer to the far right than any other candidate. Oh, and a special mention about new candidate Tina Peters, former Mesa County Clerk. You may remember her name from the news. facing felony It relates to her apparent efforts to help breach the secure voting facilities in her county. She's not the only one spouting conspiracy nonsense to claim that the president, who may soon be indicted, is still president.
These people play hardball. Instead of accepting the reality that our state is at least purple, even if it doesn't lean toward blue (every state office is held by Democrats, and Democrats historically have large margins in the legislatures). ), Colorado energetically screams that it is red hot. If only Democrats stopped stealing elections, they would vote that way (by getting more votes, obviously).
A batch of chairman candidates have had terrible things to say about the current chairman, Mr. Brown. They blame her leadership for the Republican Party's crushing defeat. I think she felt that way because it wasn't true. It's also because big lies have been shown to hurt the candidate spouting that nonsense.
The anger is palpable, and at a recent Republican rally, the former Republican Speaker of Adams County called the current party leader a "whore," a "liar," and a "pee." Classy.
The usual cry of "Take back our country" was often heard, and it came from people on the far right and usually means taking back rights that others have earned.
Let's be clear about this. For what it's worth, I'm officially endorsing Mr. Peters as Republican Speaker of the State! Under her latent and witty leadership, the Colorado Republican Party will almost certainly be worse off in 2024, and that's great for our state and country. You can even have her trial and inauguration together to elevate to. He is furious that President Joe Biden is furious about the vaccine misinformation being spewed by so many right-wingers. , even called Biden a "tyrant."
Ok, it's politics, it must have pissed off a lot of people. What's the next subject that makes me angry? Oh yeah, religion.
In the wrap-up section, we learned that in Oklahoma, Catholics and others are building shrines for martyred Catholic priests from Oklahoma. Father Stanley Francis Rothe was killed while serving in Guatemala during the civil war in 1981. The church spent $50. a million A shrine to Rothe that includes a 2,000-seat sanctuary, visitor center, museum and, of course, a gift shop.
Now, this attempt is all funded by private donations and no public funds are used, so it's not the source of my anger. I'm worried about it, you can do it recall One Religious Group Has Spent a Staggering, Staggering $7 Million each For two 30 second ads.oh they're going to spend over $100 a million in the next few years. The group behind this amazing expense is related to you, the owner of Hobby Lobby. Remembera man who went to court to claim he could deny workers health care, including contraception, his Religious reason? Oh, and the group has also been noted for playing a role in anti-LGBTQ efforts.
I wouldn't call myself a theologian, but I have read the Bible from beginning to end. How much food could she buy for the poor, how many homes were built for the homeless, how many vials of medicine her $14 million transported to a struggling nation. I can't help but wonder if they found out. Not to mention $100 million? Perhaps actually putting on the shoes of Jesus and helping the poor would have been a smarter investment than yelling at the rooftops at the Super Bowl about how holy you are.
Who am I left to offend? Oh yeah, taxes.
As reported in the Out West Roundup, New Mexico is close to adding a tax of 25 cents per drink to all alcohol-containing beverages to fund the fight against alcohol-related deaths. There is a possibility that New Mexico leads the nation in alcohol deaths, more than twice her national average.
I would gladly pay such taxes. For example, if you order a drink while dining out, the extra 25 cents added to your $7.50 drink won't offend you or stop you from buying drinks.I remembered A few years ago, when the president of a pizza company at the time objected to providing medical care to his employees. That would force him to charge an additional $14, he claimed. cent per pizza, I say, OK!I Happy We'll have to pay 14 cents more if thousands of fellow Americans are going to get the health care they need. With "daddy" in the title, you might want to help the employee's "family", but I don't think so.
OK, I think I've given everyone something to feel bad about when it comes to politics, religion, and taxes.
stay tuned…
Hal Vidlak is a retired professor of political science and former Air Force Commander who taught for over 17 years at the United States Air Force Academy in Colorado Springs.