DULUTH — At an event Thursday evening, the Miller Dwan Foundation announced a new multi-step effort to address the unmet need for mental health services in the Duluth area.
HopeX (Hope Multiplied) will include staffing expansion and will create new programs to fill gaps in community mental health services, said Tracey Marciniak, president of the Miller Dwan Foundation. The foundation didn't provide specific details of the actions HopeX will take, but Marciniak and senior mental health adviser Rick Gartzema said the program will be innovative and community-oriented.
"We don't have a lot going into primetime at the moment, but what we do have is a set of global, joining our community that will help us implement something we haven't seen here before. partners," Marciniak said.
Global partners include the World Health Organization, George Washington University, The New School, and Zach Williams, mental health advocate and entrepreneur, son of actor Robin Williams.
Speaking to foundation donors and the media at The Garden on Thursday, Williams said he was thrilled to partner with the Miller Dwan Foundation plans.
"The more we learn about the Miller Dwan Foundation, the more it innovates around existing models and actually empowers the community with a model of care that provides a broad range of support that allows people to feel empowered. I could see myself being a pioneer in establishing a new way to reach ," Williams said. .
Williams said HopeX will use an evidence-backed approach to establish professional peer support members in the business community. These leaders are trained to recognize and respond to the signs of mental health distress, ideally enabling them to engage with those in distress before they become a crisis.
"Our system is overloaded," Williams said, adding, "We don't have enough care providers to support people's needs. needs to find and resource new and innovative ways to reach upstream." "
Marciniak said the coronavirus pandemic has clearly exacerbated an already severe mental health crisis. She and members of the Miller Dwan Foundation recognize that while the region is doing its best to help those in need, changes in the model of care are needed.
"We have more than doubled referrals to lifelong behavioral health in the last few years," Marciniak said. "One local provider has a waiting list of 1,000 people and it takes four to six weeks to get an appointment," the therapist. "
Guertzema said HopeX will include mental health advocacy, which raises awareness through conversation, as well as community mobilization to work with those in need.
"This is a time of opportunity. It is time to become custodians of community welfare and act relentlessly in the pursuit of solutions to the most difficult health needs facing people," Mr. Geltzema said.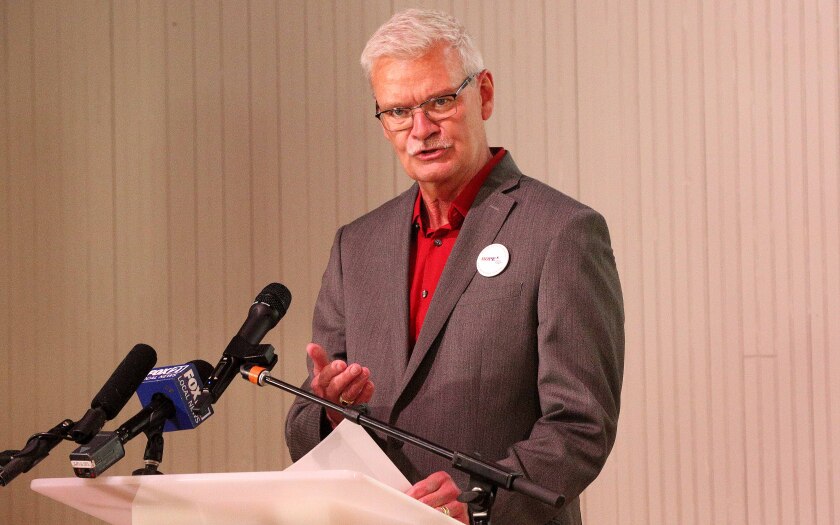 Joan Oswald, principal endowment and grants expert at the Miller Dwan Foundation, said they are listening to where communities are lacking services, with parent and family therapy being one example. – Mentioned services.
"We know there are really great programs out there that really work, and we want to leverage those projects. We are also researching how to best serve the community," Oswald said. "Expansion efforts will be determined based on the findings."
Williams, who will return to Duluth several times during the program's rollout, will assist the foundation with its strategy, awareness, and messaging efforts. He will be a featured speaker at the Miller Dwan Foundation's ARTcetera event in September.
Williams is a professional speaker and a recognized mental health advocate around the world. He and his wife also developed his PYM (Prepare Your Mind), an amino acid supplement targeted at mental health.
"Ideally, I would also feel successful as an advocate if I could inspire others to focus on advocacy and missions related to engagement, awareness raising and reducing prejudice. ' said Williams. "Everyone has the power to speak out.
"Just because I have experienced loss and had to find my way to healing through service is not the only way for others to activate a personal path to support causes they care about. It doesn't mean you can't find it, it doesn't have to be, but anyone with passion and a sense of mission can do this and do it well," he said. rice field.
Laura Butterbroat covers health for the Duluth News Tribune. She holds a Bachelor of Arts in Journalism from South Dakota State University and has worked as a reporter in Minnesota and South Dakota since 2014.