Kane Masons, one of Britain's most famous classical music families, is set to launch its debut radio series.
All nine members of the talented family will be joining Classic FM for their new program, The Kanneh-Mason Family Takeover.
The show features Kadiatu, Stuart, Isata, Braima, Shek, Konya, Geneva, Aminata and Mariatu Kanne Mason sharing their favorite classical music and personal stories.
We also share the pieces and favorite performances that have inspired us throughout our lives, both as a family and individually.
Over the course of six weeks, the individual families take turns appearing in previous episodes of the show, with older sister Isata coming first.
Following her, Classical Brit Award-winning brother Shek will head two episodes of the series, sharing a selection of the music that inspired him on March 5th.
The 23-year-old cellist became the first black musician to win the BBC Young Musicians Award in 2016 and performed at the wedding of the Duke and Duchess of Sussex in 2018.
Later in the series, Shek teams up with her mother, Kadiatu, for a Mother's Day special where she shares personal stories from her childhood and discusses her favorite music.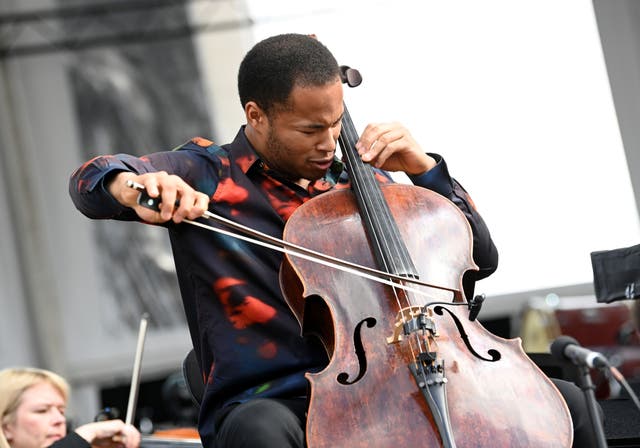 The latter pair's musical choices are set to include a fantasy improvisation by Chopin, in honor of his grandfather.
The final program on April 2nd will be hosted by Kane Mason patriarch Stuart and his youngest daughter Mariatu and will feature the first movement of Elgar's Cello Concerto.
"We are very excited to be asked to air our program on Classic FM," said Kadiatu Kanneh-Mason.
"It's a real thrill for the whole family because it's a radio station that my kids have been listening to since they were very young.
"Children's development seems to be marked by musical milestones and favorite songs that are very emotional to listen to.
"Music we listened to over and over again as our family grew up. Above all, this musical journey has shaped so much of how we relate to each other."
The Kanneh-Mason Family Takeover is scheduled to begin on Sunday, February 26th at 9pm on Classic FM.
The entire series will also be available for a long time on Global Player.