Remnant 2 is Gunfire games take on the souls genre. Where once sword and magic dominated in a fantasy realm, Remnant 2's version features guns, lasers, and Star Gate portal worlds. Fight through expansive, procedurally driven worlds in solo, and in coop. Remnant 2's combat is as tough as some of its systems, which aren't exactly forthcoming with some of the details. That's what we're here for, though. 
Follow our guides on how best to tackle these dungeons, enemies, and various bosses. We'll help you get the most out of your experience. It should be easy since we already went through all the pain and suffering for you. 
In this guide, we'll look at unlocking the engineer, who can drop sentry guns to help you manage Remnant 2's bestial swarms. 
Remnant 2: What is the engineer class?
The Engineer class is one of my favorites in Remnant 2. Giving solo players another great option to help take on the hordes of enemies and bosses alike while helping to defeat that feeling of playing alone. It's much like playing Roland from Borderlands; the archetype can deploy different types of sentry guns depending on the skill selected.
Remnant 2 Engineer: Perks
There are four perks to unlock for every archetype. Each will unlock at a certain level and their separate upgrades. Perks 1, 2, 3, and 4 unlock at those levels, while their upgrades unlock at levels 6, 7, 8, and 9, respectively.
Metal Worker: Being the initial perk the class acquires, it increases skill damage by 5%. It also grants heavy weapons with 5% extra ammo capacity and 2.5% increased health. When upgraded, skill damage increases by 50%, and the skill critical chance increases by 10%. This perk increases your turret damage significantly. Heavy weapons gain 50% extra ammo capacity, 25% max health, 25% max health, and 25% weakspot damage.
Magnetic Field: At level 2, players can grant allies a 15% damage reduction when standing within 2.5 meters of heavy weapons. This perk gains the added benefit of gradually replenishing ammo to allies within the same radius.
Heavy Mobility: Player movement speed is increased when using a heavy weapon by 35%. When upgraded, players evade speed and distance is also increased by 25%.
Surplus: On relic use, heavy ammo is refilled by 15%. This bonus is doubled when the weapon is not in use. Once players reach level 9 and upgrade this perk, Engineers will drop ammo over the maximum amount on the ground for other players to use.
Remnant 2 Engineer: Skills
Vulcan: At level 1, players can use the Vulcan, which acts much like a minigun. Like all weapons the Engineer can deploy, you can either carry it ala Master Chief or put it on the ground in an automated fashion. Two guns are always better than one. Turrets will prioritize the enemy the player is shooting at first; if the player hits the skill button again, you can enable autonomous targeting. 
Flamethrower: Once players reach level 5, they get the all-powerful Flamethrower. This weapon is especially good in Yaesha and, later on, Root Earth. Root-ridden enemies are highly susceptible to fire. This skill is an absolute must for players using this class in these portions of the game.
Impact Cannon: Level 10 introduces the Impact Cannon. While in your hands, the weapon acts as a powerful railgun-type weapon. Hold to fire, and a strong projectile will launch within a moment dealing devastating damage. While deployed on the ground, it will unleash a disastrous AoE-type attack. Hitting everything around it as though a shotgun hit it.
How to unlock the Remnant 2 engineer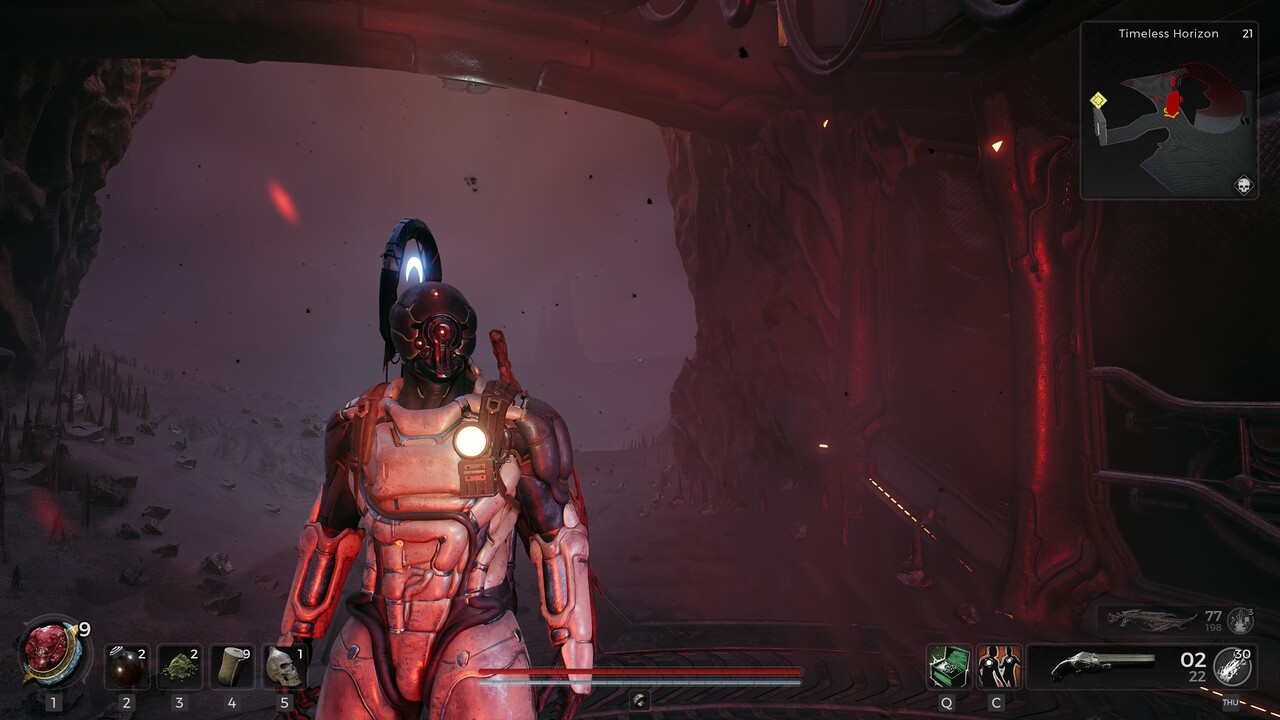 Unlocking the Engineer class becomes far more manageable once the Explorer class is obtained, but it's possible without it. The corresponding guide was done using the Explorer class. However, players can instead find a similar rock formation at the edge of the map to obtain the Engineer armor and class. If you want to use the Explorer class, check out our guide on the very subject.
To obtain it, players must first reach N'Erud. In doing so, you'll need to look for the Titan's Reach checkpoint. In this world, there seem to be two "outside" areas that players can reach. In both playthroughs of N'Erud, I found this checkpoint in the second outside area. This can be either the Timeless Horizon or The Eon Vault area.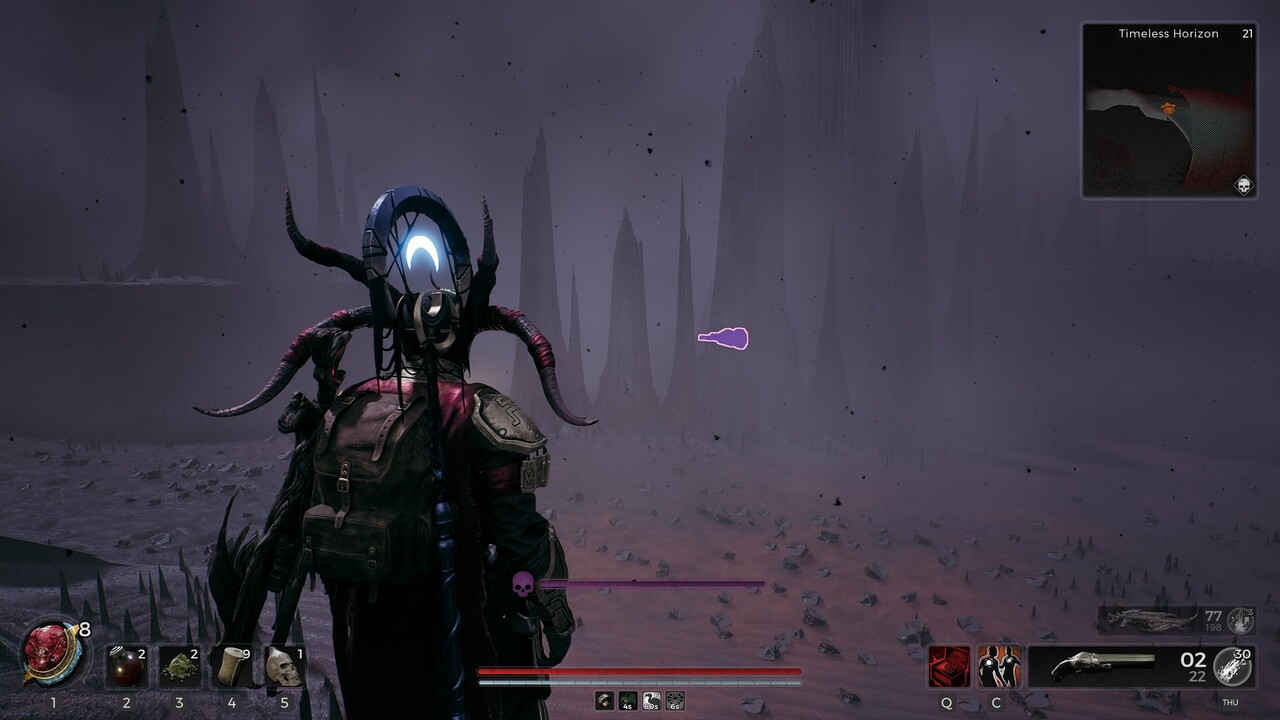 Scanning the outskirts of the map using the Explorer class, you'll eventually come across an outline of a dead alien in the fog. This fog will cause the Curse effect on the player. When reaching a full stack, this instantly kills them. Before jumping in, you can use a Purified Salve, which not only cures Curse but gives the player resistance to the effect.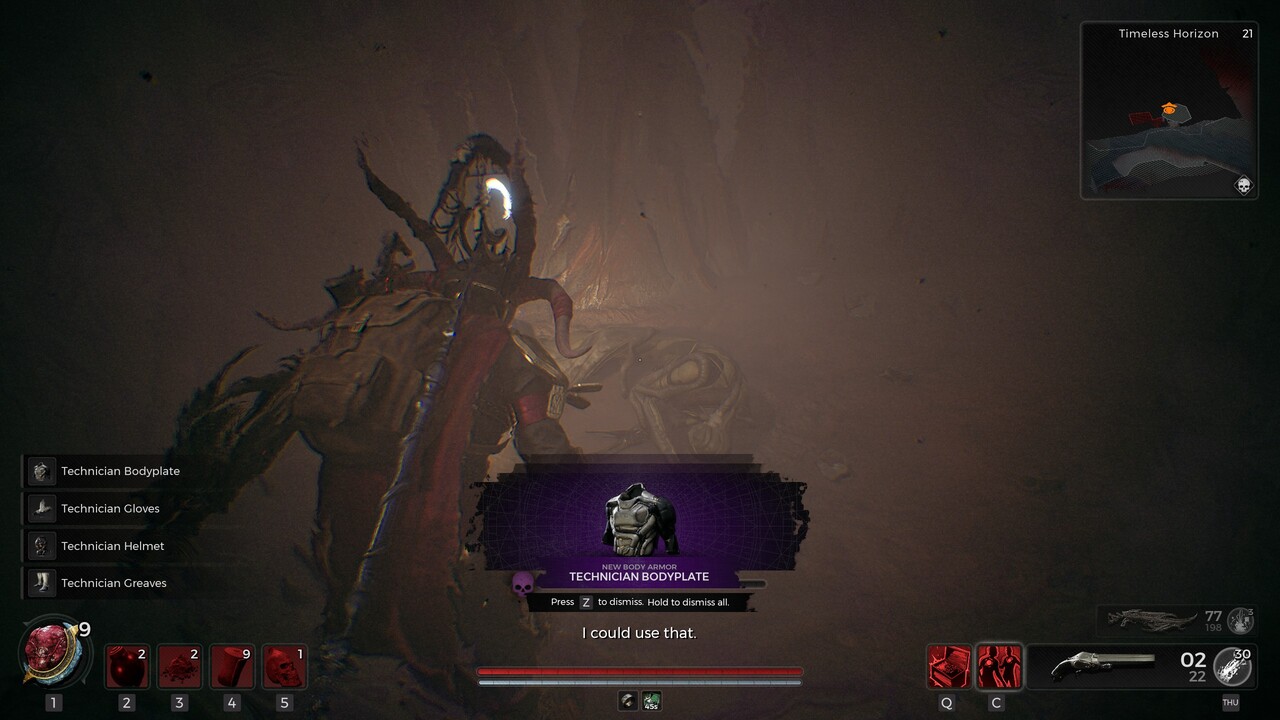 Grab the armor off of the corpse, then jump to the left side. Down a few meters, you'll find the Alien Device. After grabbing it, don't worry about making it back. You'll most likely be dead within the next second or two anyways.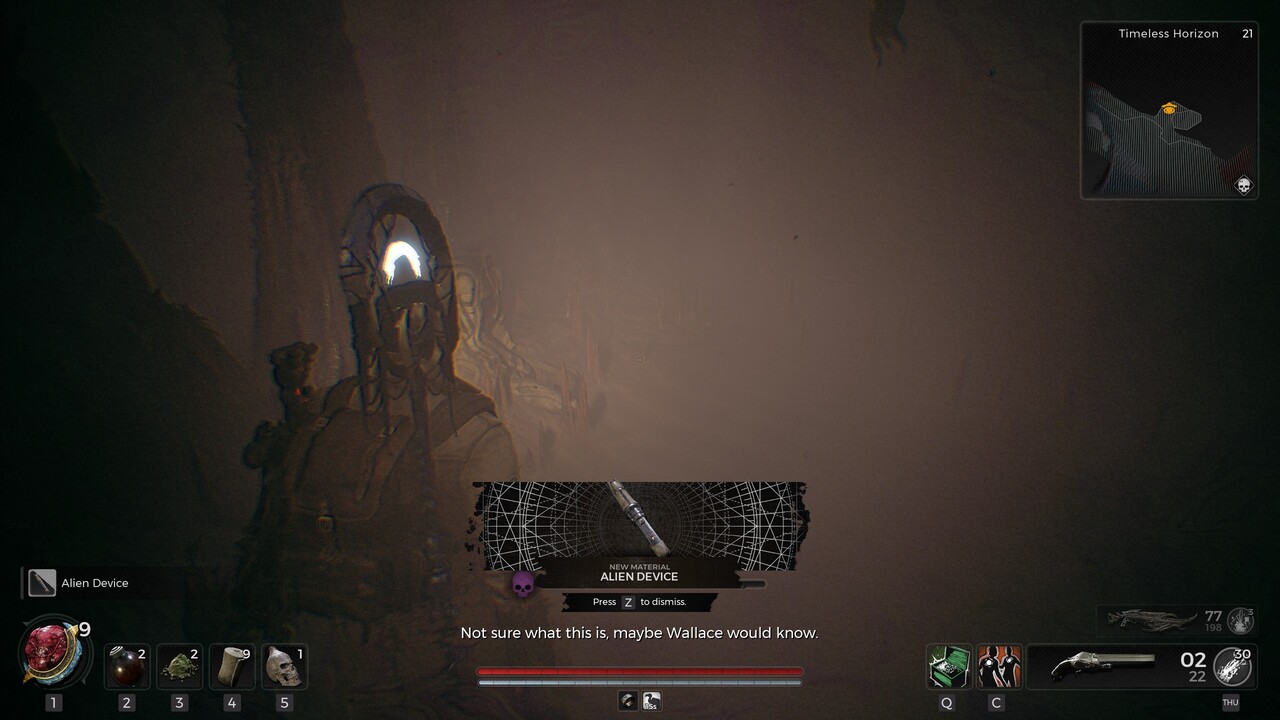 Turn in the Alien Device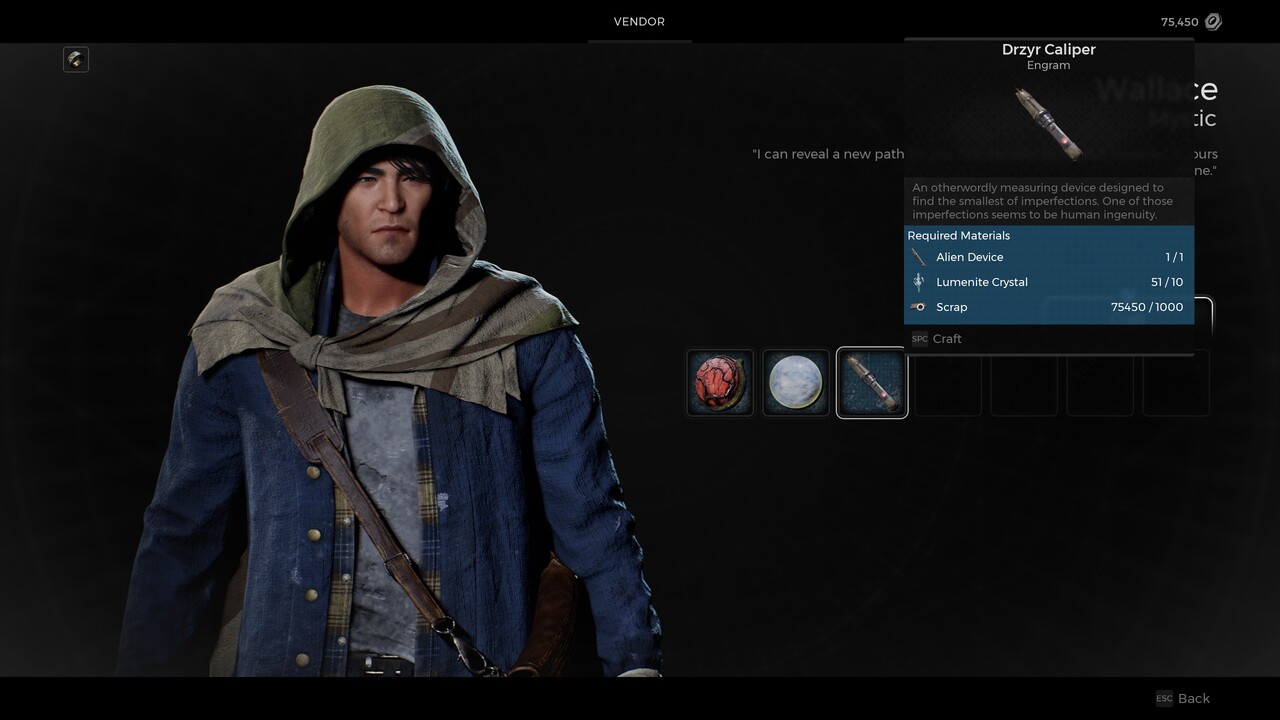 Now head back to Ward 13 and find Wallace. Trade with him, and you'll have the option to obtain the Drzyr Caliper. It'll cost 1000 scrap, the Alien Device, and 10 Lumenite Crystals. Check out our scrap and Lumenite guide if you're having trouble obtaining those.
The Engineer archetype is now yours! Congratulations!
Remnant 2 is one of the best Xbox games and best PC games of 2023, somewhat unexpectedly. For more Remnant 2 guides and news, head here.