I'm always happy to review kits that keep the dark at bay. Even if you're a flashlight fanatic, don't be afraid to use a kit that's worth the money.
I was offered the opportunity to review the GlobaLink Rechargeable Folding Lantern. The official title on Amazon is "GlobaLink Camping Lantern, LED Rechargeable Camping Light, Solar/USB Powered Folding Tent Light with First Aid Whistle, Camping Lamp for Outdoor Hiking Tents". garden, emergency charger for phone. Stick to lanterns!
We'll focus on its function as a lantern, but we'll also comment on additional features towards the end of the review.
For the most part, it exceeded my expectations. It works. Compact, sturdy and easy to open, turn on, close and fold away. Based on the concertina principle, it's as easy as holding the lamp, turning the halves in opposite directions, then pulling them apart. The main diffuser/lens is made of flexible plastic. The whole thing is plastic, but the case/enclosure is solid.
illumination
It has a maximum output of 65lm and is diffused through a plastic bellows material. This gives the lantern a soft white light that is not dazzling and is suitable for lighting small areas. I didn't find much difference between the 65lm and 25lm settings, so I used the lower setting primarily to save battery power.
I like that the lantern can be hung. The end lens was useful when the lantern was closed, i.e. in "flashlight" mode. It's been a good downlight.
There is a flashing "SOS" mode, but that's not SOS, just normal on/off flashing at the 65lm level, which could be useful in the right circumstances.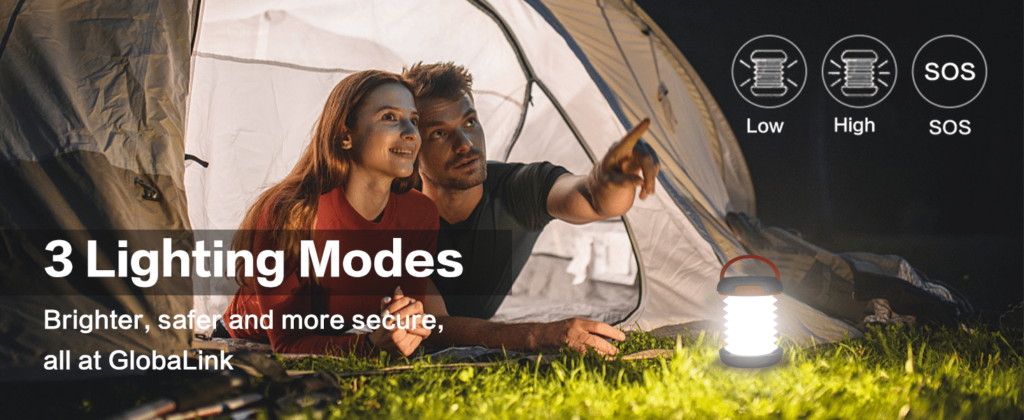 runtime
Estimated run times are 5 hours at 65lm high power, 10 hours at 25lm low power and 6 hours with strobe, which seems to be pretty accurate in our testing.
battery
Rechargeable and lasts for a reasonable amount of time, saving you batteries and hassles. Still, it's convenient to carry a spare battery. Of course, it's up to you if you're okay without that option.
It also has a USB output for charging mobile phones, etc. It works, but the limited size of the battery makes it unlikely to be of much use. My cell phone battery is 5 times bigger than the lamp. But in an emergency, some sort of cell phone charging source could become essential.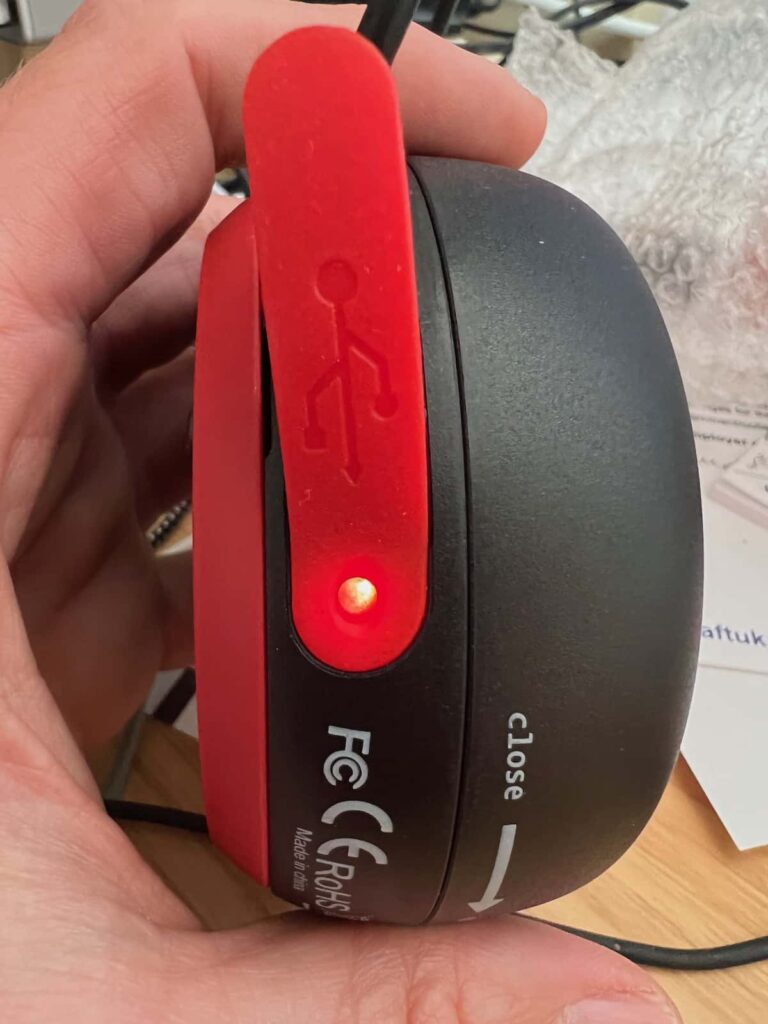 solar charging
Well, it works, but it's very slow. Estimated time for full charge is 20 hours. If there is moderate sunlight, I think it is close to 24 hours. So if you only use the lamp for a few hours a night, especially if you set the lamp to the low setting of 25lm, you can save enough power for things like reading inside your tent.
For more than a few nights make sure you have a power pack in case you need a boost.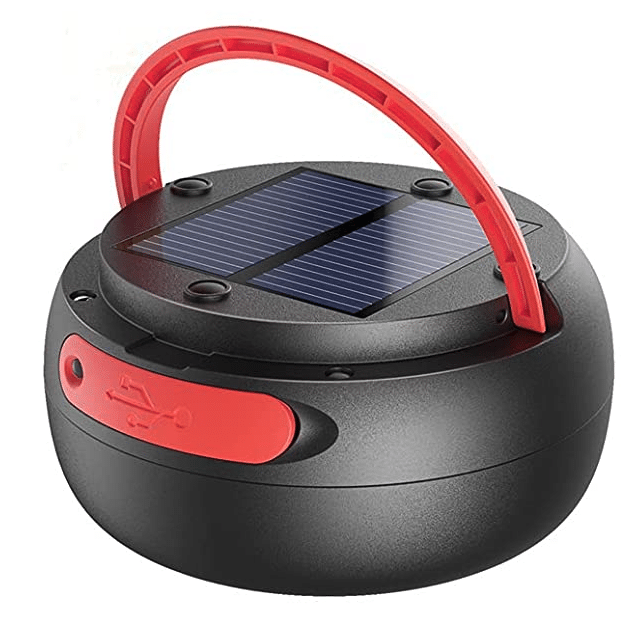 Feel, durability and build quality
For the price, the build quality is excellent, and it's strong enough to withstand the rigors of camping and the outdoors. Since it is IPX4, it will not be submerged in water, but it can withstand a little rain and a little water. It's comfortable when open and the buttons work well to switch between lighting modes.
One end has small rubber feet for gripping flat surfaces and the other end has a loop for hanging, practical with the included small carabiner. When you hang it on a loop and close the lamp, the "torch" function gives you a proper downlight.
extra
The lamp comes with a micro-USB charging cable, a small carabiner, and a paracord 'survival' bracelet, which I think is an added value. It's 21.5cm long, has a built-in flint and striker, and actually works surprisingly well. I think you could even use the striker as a mini saw if you wanted to. Sufficiently sharp and serrated. So it's going to offer some rigging, fire-fighting potential, and some sort of edged tool…it could be worse!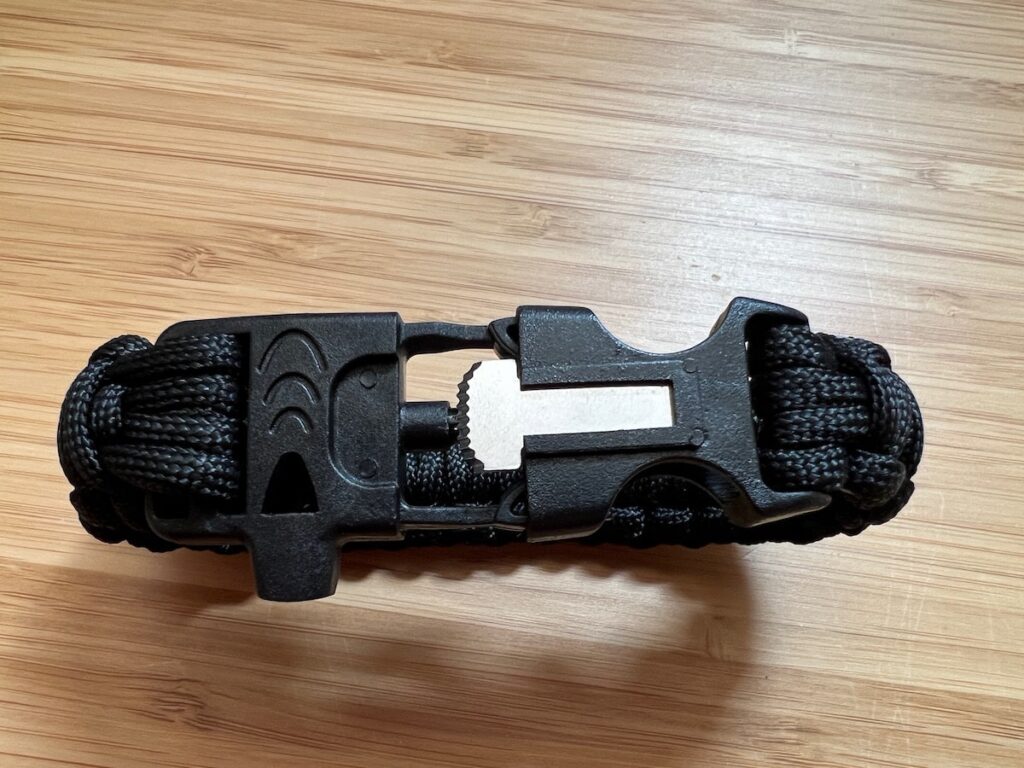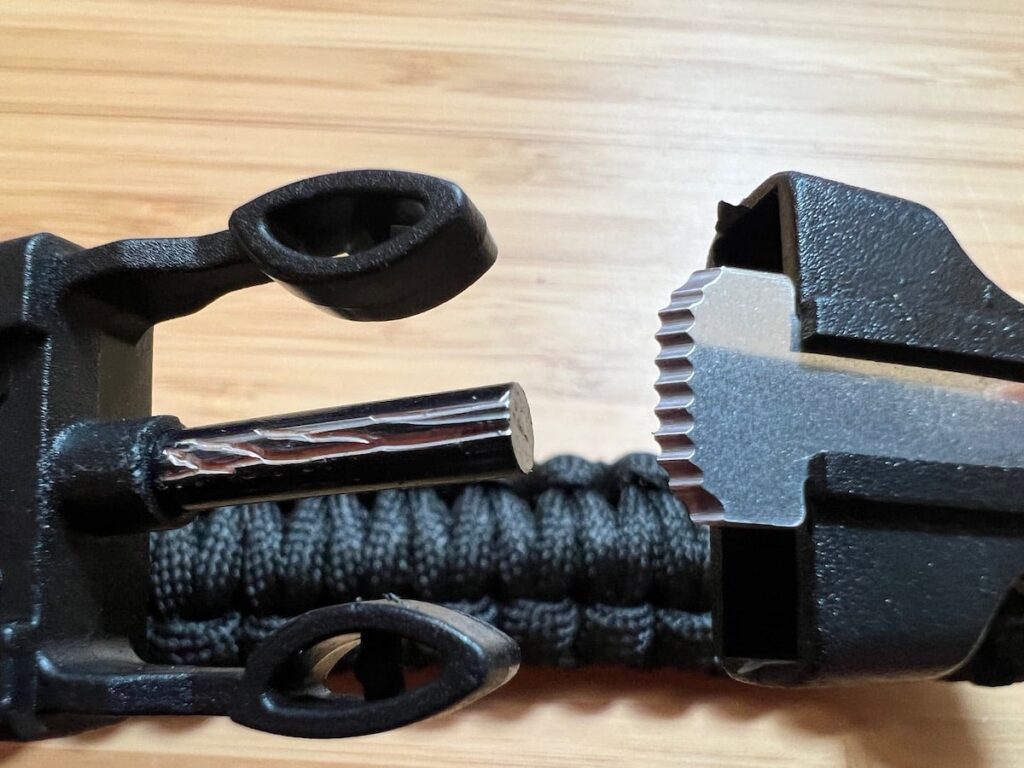 Conclusion
The GlobaLink Rechargeable Folding Lantern is a long-lasting, affordable, inexpensive plastic lantern. As long as you have a realistic understanding of your lantern's solar charging capabilities, you should be fine.
Get 10% discount on Lanterns from Amazon here


Post view:
Ten