Former Irish rugby captain Rory Best has raised more than €600,000 to fight childhood cancer after walking 330km across Ireland in 10 days.
On Thursday evening, Best ended his trip by flipping grass at Daisy Lodge in Cong, Mayo, where the Childhood Cancer Foundation plans to develop a new therapeutic rest center.
"There have been many highlights throughout my professional career, but these 10 days have been incredibly special," he said.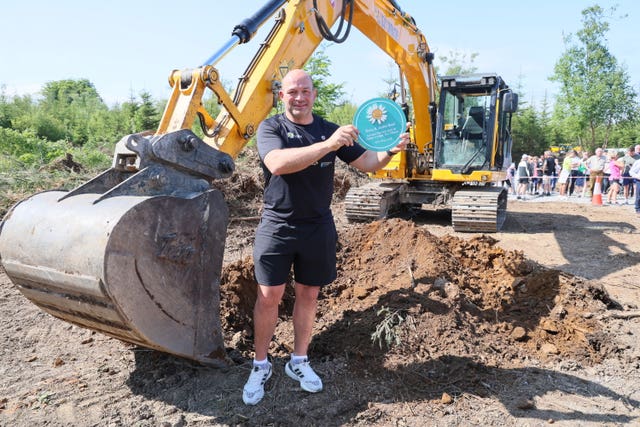 "I have met many inspiring children and families recovering from childhood cancer diagnoses and heard heartbreaking and inspiring stories from children, parents and health professionals.
"Their experience helped keep me motivated during the more difficult parts of my journey."
The Walk has ended, but fundraising continues, and Best called on the public to donate generously to "so that children and young people on the island of Ireland do not have to face cancer alone". .
The former rugby player said he took up walking after being inspired by the "great work" the charity is doing to help children diagnosed with cancer and their families across the island.
"A diagnosis of childhood cancer can affect the whole family.
"A short therapeutic break at Daisy Lodge provides children with cancer with a place to rest, spend time with their families and connect with others of their age who are going through the same experiences. To do.
"They are treated like stars and we are happy to help establish another such treatment facility on Mayo."
The charity already operates Daisy Lodge in Newcastle, Colorado, providing a safe and supportive environment "far from the pressures of cancer treatments and hospital wards."
On 16 May, Best admitted he felt "nervous" at the beginning of the trip at Dublin's Aviva Stadium, but said he was relieved by the support he was given along the way.
That support came in the form of locals and schoolchildren cheering him on, as well as dozens of tourists, including members of the Wehrmacht, marching in step behind him.
At the beginning of the challenge, he walked with 14-year-old Naomi Howlin, who was diagnosed with cancer last year.
Among other players on Best's journey were former Ireland rugby internationals Brian O'Driscoll and Rob Carney.
"His impact is immeasurable," Carney said.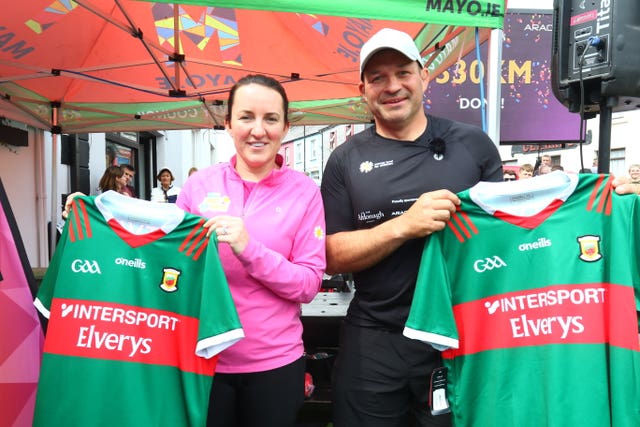 "Children's health and cancer is something that I feel very strongly about, that every child deserves the best chance in life and … centers and hospices like this are very important. very important and beneficial to many families."
They were joined by many other prominent figures who attended the hearty breakfast before the walk, including Ireland national coach Andy Farrell and Mayoman and former Taoi teacher Enda Kenny and Sinn Fein mentor Mary Lou Macdonald. I was with people.
The route took Best and his wife, Jody, through Dublin's Trinity College and Government House, Kildare, Leish, Tipperary, Limerick, Clare, Galway and Mayo counties.
Along the route, several Childhood Cancer Foundation-supported families, former teammates, celebrities, other sports heroes, and charitable sponsors and supporters also attended.
His last walk in 2021 raised more than €1 million, which was used to expand the services of the Childhood Cancer Fund.
The charity's chief executive, Phil Alexander, said: "Each week across Ireland, 10 children and young people aged 0-24 are diagnosed with cancer.
"Our mission is simple: to help children and young people not face cancer alone."