The three years since the start of the COVID-19 pandemic — at least when its effects reached the Dunn River region — have quietly passed away this week.
A specific date – March 13, 2020 – may not have been enshrined in the history books along with other milestones, but the chaos of cancellations continues and the world – even a small part of us – It was the day when it started to stop.
In fact, it was the night before that Averett University announced its move to online learning, even though there were no COVID-19 cases on campus or reported in the Dunn River area at the time. The school had taken similar measures as its counterparts in other countries to limit face-to-face interactions that could spread the virus.
The local library was then closed, suspending nearly all activities that Danville Parks and Recreation was doing. Individual organizations have also joined the flurry of shutdowns initially thought to last only a few weeks.
Danville Community College has announced that spring break will be extended by one week to give college leaders time to set the best course of action.
But it was at 2:00 pm that same day that Governor Ralph Northam announced that all schools in Virginia would be closed for two weeks. The move was brought about by the release of his brief news, which surprised many teachers and students as school was about to end.
Over the past three years, 550 residents of Danville and Pittsylvania counties have died from the hand of coronavirus.Although nearly 34,000 cases have been officially recorded by the Virginia Department of Health, the actual number of cases is less than that number. Experts believe it could be many times more.
Fast forward three years and the pandemic is just an afterthought.
In retrospect, it's easy to say we could have done more, Dr. Scott Spielman, director of the Pitsylvania-Danville Health District, told the Register & Bee this week.
"This pandemic has lasted much longer than we (collectively) could have imagined," he said in an email. We could have planned and executed a little differently, with medium- and long-term strategies."
Instead, it was "a scenario that we all learn as we go along," he explained.
"At first we didn't know what we didn't know," he said.
At Sovah Health, Dr. Sheranda Gunn-Nolan, Chief Medical Officer of the Market, has become the hospital's COVID-19 face by providing a video update on the situation. Looking back, she said the region was united in the face of an unknown enemy.
"This community should be very proud of their response to COVID-19," she wrote. "As a community, we banded together and supported each other."
She's quick to say it hasn't been easy and admits she's a victim of the virus.
"But if you just stop and look around, we've accomplished a lot," she explained. "I'd like to say I'll never have to do that again, but I don't have a crystal ball."
When that time comes again, she hopes the residents will remember the lessons learned and "realize they can succeed again."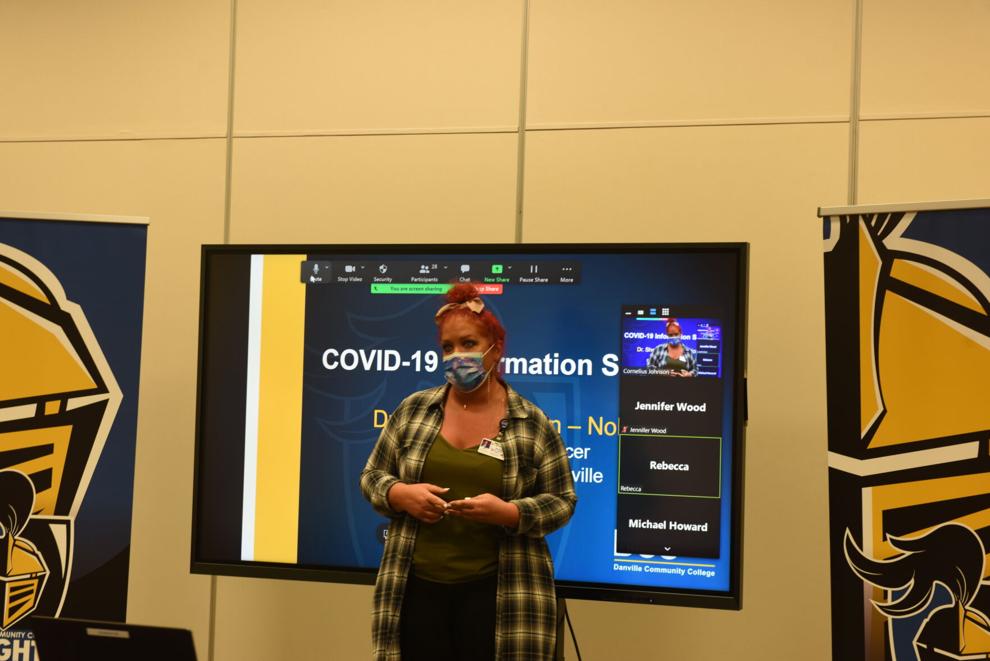 What if it happened again?
In the early days, many people stayed at home, and masking was required when going out. But soon, pandemic fatigue set in for even the most health-conscious.
Given the experience of three years ago, if health problems like COVID-19 strike again, will residents heed the recommendations, or will lingering fatigue cost them?
Gun Nolan wants people to stand with health and science.
"I think people would reluctantly do what it takes if they were faced with a similar event," she explained.
For the health sector, Spielman said the ordeal has brought the need for adequate funding and other resources to the forefront.
"This pandemic has highlighted the importance of learning from the past and being well prepared for the next," he told Register & Bee. , to establish and nurture relationships among communities to actively partner for the benefit of all, which, of course, should be achieved in non-crisis times, ideally on an ongoing basis. is best."
He explained that everyone needs to work together to make it happen.
"Doing so will likely mitigate the impact of pandemic challenges like this in the future," Spielman said.
For hospitals, despite all the turmoil, COVID-19 provided a real learning situation.
"We've always had an emergency response infrastructure, and that infrastructure now includes an emergency response to a global pandemic," Gunnolan said. "We have been calculating our responses and processes over the last three years to ensure we have a repeatable map ready for the next one."
She likes to say we'll never face anything of that scale in the future.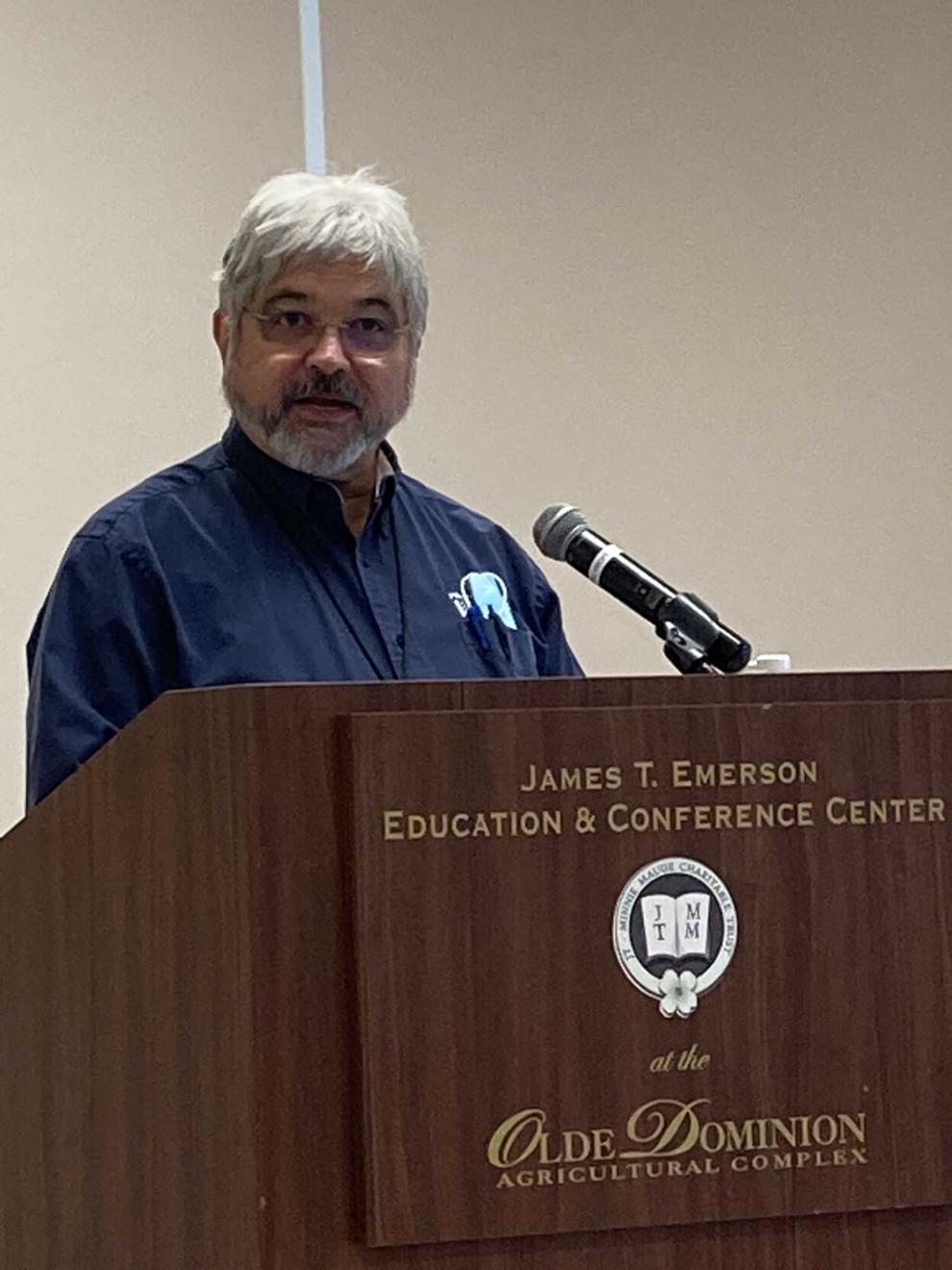 lesson learned
When asked what the most important lesson he's learned in the last three years, Spielman explained:
Building and maintaining relationships is key, along with "preparedness through good planning, honesty, transparency, and flexibility in thinking and acting."
As a doctor, Gunn Nolan said that despite everything he's learned so far, he still has a lot to learn.
"At any given moment, the way you practice medicine can change completely if need be," she explained. "Friendships with colleagues are essential to success."
For hospitals, the unpredictable. For example, in the aftermath of the pandemic, there has been a mass exodus of medical professionals across the country.
"It's always fluid and you may need to adjust how you continue to care for your community," she said.
Looking at the community, "Despite everything we thought, we knew life was going to change quickly," she said. It's essential."
Another way?
Gunn-Nolan said looking back, he wasn't sure they would have done anything different.
"I think a smart move by this community was to bring together leaders from different backgrounds within the community to come up with a plan," she explained. "This has ensured transparency at every level, from healthcare to law enforcement to products and services."
Plus, every voice mattered. She hopes it's a lesson to follow.
"This was a rapidly evolving health problem for the world," Spielman explained when asked the same question about what could have been done differently. We were responsible for the problem, but there were many other aspects to consider in order to successfully protect the U.S. and global population in today's society."
He said it's important to address these functions strategically.
lingering effects
Even when someone catches COVID-19 and recovers, the effects are often left behind, often referred to as 'long-term COVID'.
"Frankly, we've seen some health effects so far, but we really don't know the long-term effects, and we won't know for a while." We are too close to the beginning of this pandemic to have enough information."
Sovah Health is already seeing "more and more young patients coming in with strokes and blood clots," said Gunn-Nolan when asked about the long-term effects of COVID.
"Young patients need long-term oxygen therapy," she said. "Unfortunately, I think this is a trajectory that will continue for years to come."
Spillmann continues to forego vaccination as a key to prevention, and now the famous 3 Ws: hand washing, keeping your distance, wearing a mask, and regular wellness practices to stay in shape. practicing habits.
He said that things like healthy nutrition, proper rest, hygiene habits and regular physical activity go "a long way" to being healthy.
"As a society, addressing the symptoms of health risks in our communities and their root causes can help protect our communities and nations," he concluded.