General News
Sep 19, 2023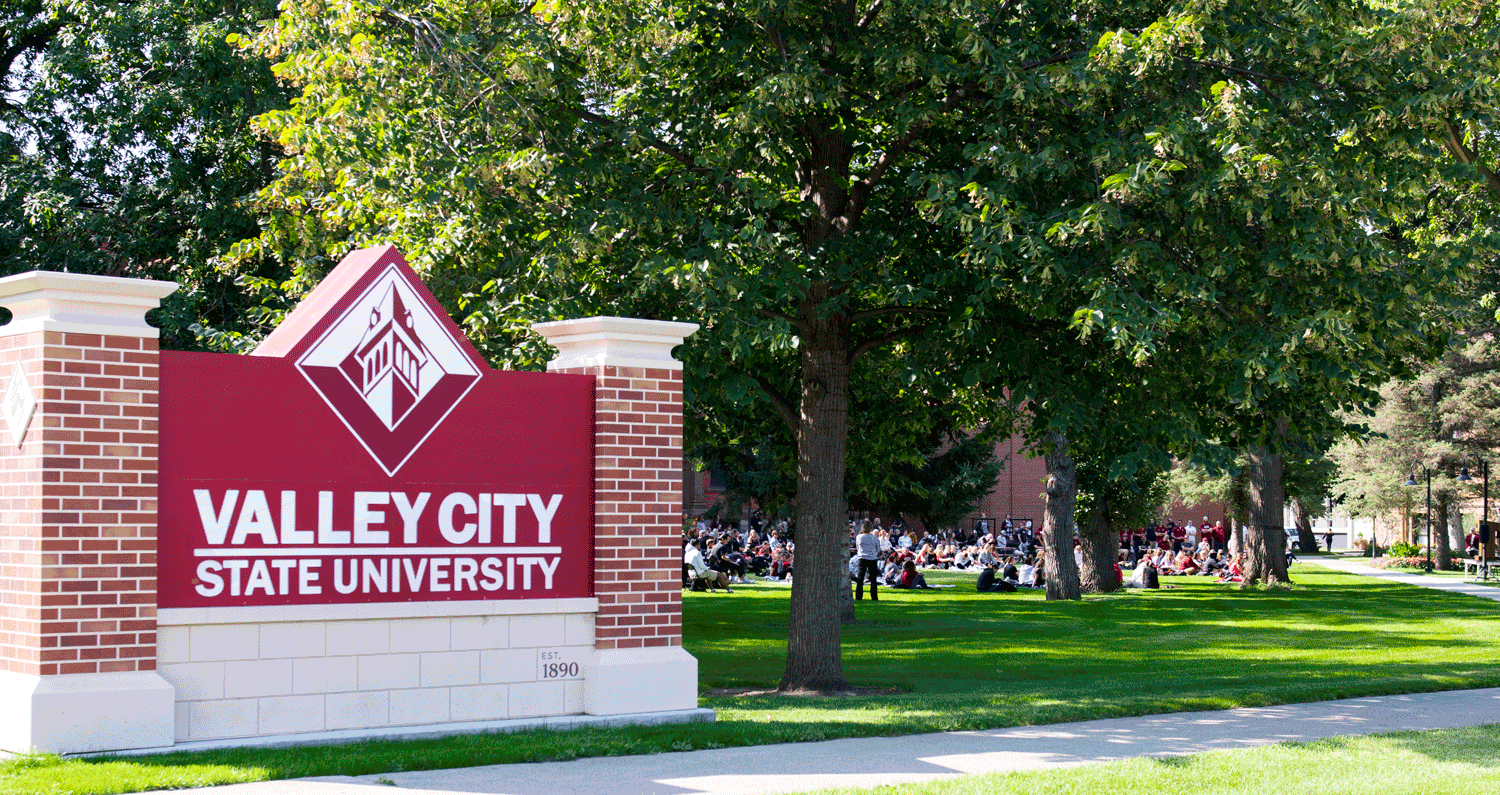 1,754 students enrolled reflects 20 years of growth
Valley City, ND – Valley City State University (VCSU) today announced it has enrolled the largest number of students in a fall semester in school history.
There are a record 1,754 students in total enrolled at VCSU this semester. That number includes 1,628 undergraduate students, the most in school history. Of those students, 310 are new undergraduate students including freshmen and transfers. The school's full-time equivalent (FTE) also increased as compared to prior years, another measure of growth.
"Our fall enrollment reflects the steady growth and stability we have cultivated at VCSU. With growing enrollment and important projects like the renovation of McCarthy Hall on the horizon, VCSU's upward trajectory is noticeable," President Alan LaFave said. "We're happy to share our good news and excited to have new Vikings on campus at such a pivotal time."
"It's clear students, both current and prospective, recognize the strength of a VCSU degree by enrolling and trusting us with their education and future." LaFave said. "This growth is not possible without our faculty and staff creating an environment that helps students excel and working hard to match the needs of an ever-changing educational landscape."
"Our academic offerings are poised to meet the current critical and up-and-coming needs of our state. Our many partnerships and academic agreements with colleges across the state help ensure we're doing our part to fill gaps in the workforce," said Larry Brooks, Vice President of Academic Affairs. "I'm pleased to see so many students taking the opportunity to pursue an education at VCSU."
As compared to last year, VCSU has 96 more students enrolled this fall and 20 more full time students. The number of elementary education students enrolled through a partnership with North Dakota State University also increased.
"With growth propelling many programs forward, VCSU continues to be recognized as a great academic investment. Our accreditation and generous scholarship programs are an essential part of our mission to provide quality education and experiences to our students," said Dr. LaFave.
For more information, or to arrange an interview about VCSU, contact Tammy Jo Anderson Taft by emailing TammyJo.Taft@vcsu.edu, or calling 701-845-7227.
###