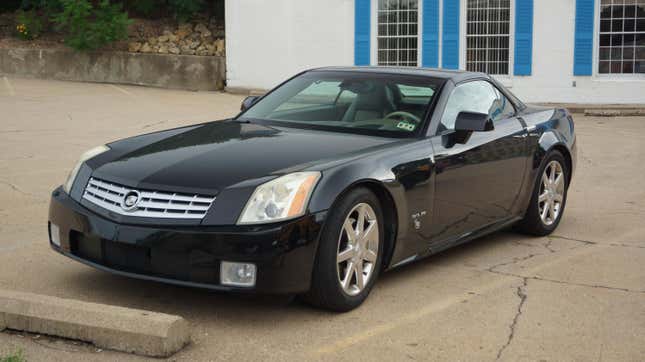 The eternal conflict between the desires of car enthusiasts and the demands of the automotive marketplace frequently leads to decisions that leave most people disappointed. We've all been there. An automaker shows off a concept that checks all the boxes for what car lovers want, and then the production car hits the road. The promises come up empty, and the sales figures end up being more lackluster than flat soda.
Behold the Splendor of the Hyundai Grandeur
Today, I want to know what do you think was the biggest disappointment in car history. Should the Chevrolet SSR have stayed on GM's drawing board? Do you think Ford shouldn't have killed nearly its entire car lineup? Was Honda's revival of the NSX not as exciting of a sports car as it should have been?
For me, it's the Cadillac XLR-V. I grew up in a GM household when it came to the American automakers. My mother still drives an early 2000s Cadillac STS, the first car I drove regularly. I'm shamefully still a fan of Cadillac Northstar Le Mans Prototypes from the era. However, I never had an XLR poster on my bedroom wall.
The XLR was style with the sharp edges and wide panels that all 2000s Cadillacs sported. However, the design philosophy looked awkward when adapted to a two-door sports car instead of a sedan or SUV. The XLR-V was fitted with a Northstar V8 engine that somehow produced 26 less horsepower than the same engine in the STS-V. The lack of enthusiasm showed in the sales figures. GM hopes to sell at least 5,000 roadsters annually but never sold more than 4,000 during any year of production.