A New York company thought Lorena would make a great place to raise lettuce, and so BrightFarms is spending more than $120 million placing greenhouses at Barnes Road and Birdie Lane in the small town south of Waco.
BrightFarms, which has cleared the land and started on foundation work, says greens grown there under hydroponic conditions will find their way onto grocery shelves within four hours of shipping.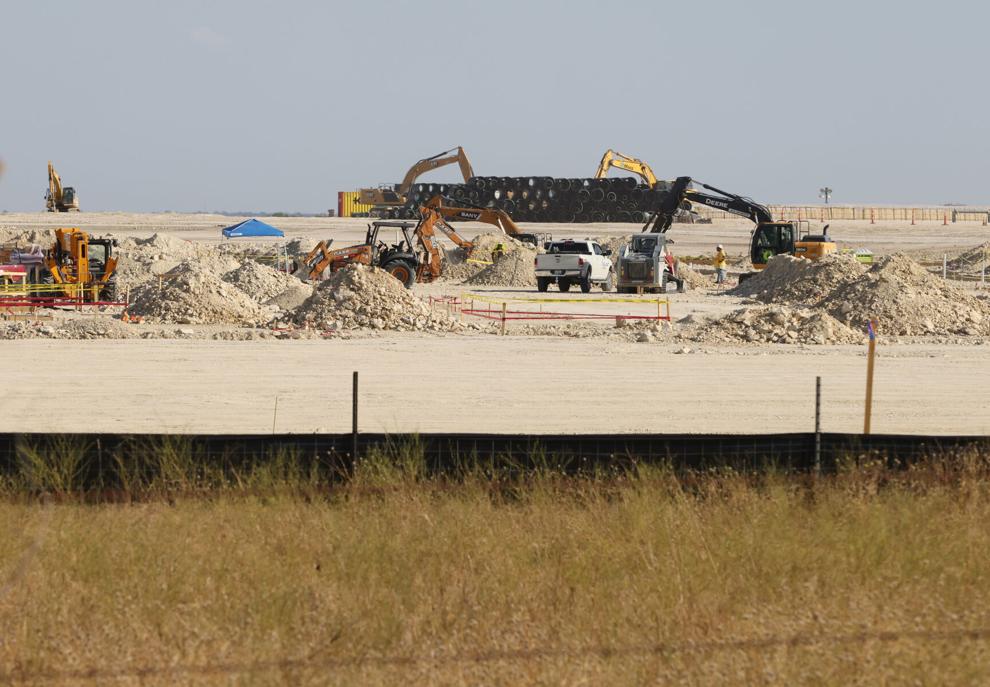 Lorena, population about 1,900, stands to gain in other economic areas, said City Manager Kevin Neal, noting the BrightFarms site lies within the city's Tax Increment Reinvestment Zone No. 1. The city can capture tax money generated within this 1,000-acre zone to stimulate other development there. Neal said new homes and businesses appear on Lorena's wish list.
"They're in the early stages, just putting down foundation piers," said Neal, referencing BrightFarms' plan to initially place a 400,000-square-foot greenhouse on 8 acres. Build-out would see at least three more greenhouses, making Lorena arguably the lettuce capital of McLennan County.
BrightFarms reportedly bought 105 acres from a private owner, the land situated within the Lorena city limits and TIRZ No. 1. Neal said the company has pledged $1.3 million toward public infrastructure upgrades within Lorena, much of the money earmarked for roadway improvements.
"What I've been told is the first greenhouse will include infrastructure improvements and will cost somewhere in the neighborhood of $120 million," Neal said. "Phase 2 may not cost that much."
He said BrightFarms is poised to become Lorena's largest property tax generator and the second-largest employer behind the school district. Sales tax revenue making its way into city coffers is subject to negotiation.
"If you go to the grocery store and buy a head of lettuce, there is no tax. If you buy a pre-packaged salad, you do pay tax," said Neal. "We're still working through what, if any, sales tax is paid the city of Lorena."
Neal said the company has given city officials an idea of what to expect of the indoor farm.
"Lettuce grown here would not be grown in Lorena dirt," said Neal. "It would be a very sterile environment … the process resulting in pre-packaged product to be loaded for delivery in a continual cycle. They have a pre-treatment system to ensure nutrient-rich water. They will reuse as much as they can, wanting to be environmentally friendly."
Neal said Lorena could not afford to offer perks or economic incentives to BrightFarms to locate in Lorena. He said the Greater Waco Chamber of Commerce was instrumental in pairing city and company.
"BrightFarms specifically expressed its desire to be in Lorena, Texas. It was the geographic location that sold them," Neal said. "This site is close to Interstate 35, uniquely centered in Texas, and within four hours travel from most major cities they deliver to: San Antonio, Austin, Houston and the Dallas-Fort Worth Metroplex. They have plans for a large hydroponic plant in Temple, but I believe that is a different variety of lettuce."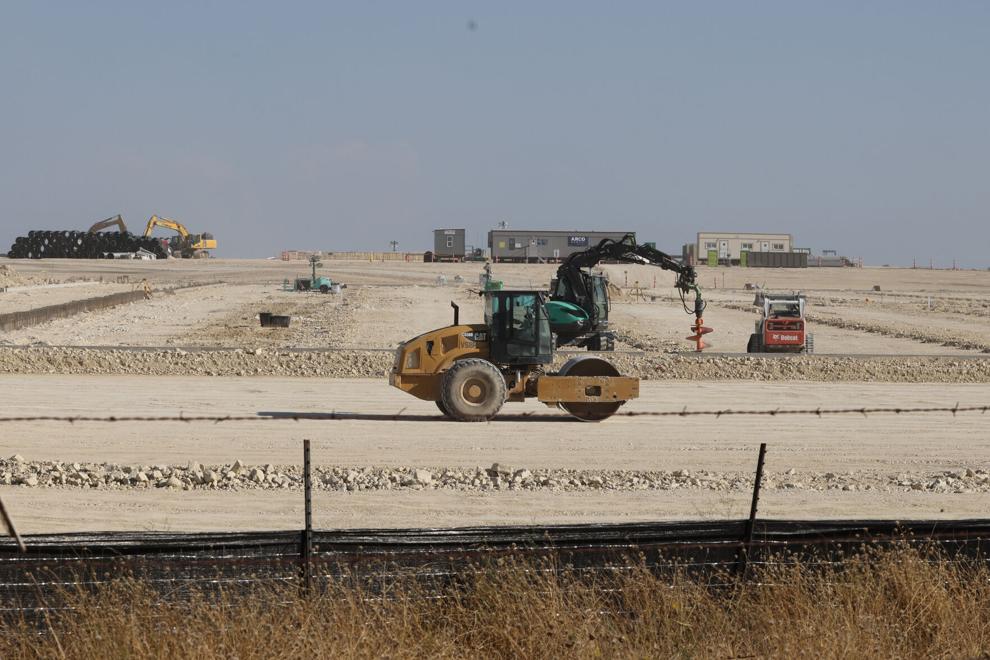 BrightFarms made its commitment to Lorena official in a news release, with CEO John Schaefer saying in a news release: "We are so proud to be expanding our growing facilities into the great state of Texas with a massive new indoor greenhouse hub that's being built in Lorena.
"Once it's fully built and operational next year, it will offer sustainably grown leafy greens and salad kits to more people across Texas and the Central U.S.," Schaefer continued. That same news release said operating local greenhouse farms in partnership with major retailers and cities across the country allows BrightFarms to eliminate time, distance and costs from the supply chain.
"We always build our greenhouses near where our consumers live, to ensure we get them the freshest produce possible," Schaefer added in the release. "Most of the leafy greens in the U.S. are trucked across the country, spending days in trucks before landing in a grocery store. This means the produce is less fresh once it finally gets home and in your fridge.
"We are confident Texans will taste and experience the difference once getting their hands on our fresh, locally grown greens," Schaefer said.
The company, which was acquired in 2021 by Cox Enterprises, now delivers to about 2,000 locations nationwide.
The Lorena greenhouse is one of four hubs BrightFarms will develop this year, according to online information. The first, in Yorkville, Illinois, is under construction, while others in Macon, Georgia, and in the northeastern United States remain on the drawing board for development in 2023. 
Existing farms operate in Wilmington, Ohio; Culpeper, Virginia; Selinsgrove, Pennsylvania; Loudon, New Hampshire; Hendersonville, North Carolina; and Rochelle, Illinois, according to the BrightFarms website.
Kris Collins, senior vice president for economic development at the Greater Waco Chamber of Commerce, announced BrightFarms' plans to build a greenhouse in Lorena during a meeting of business leaders Thursday to discuss the monthly Greater Waco Economic Index. She said afterward the company previously made public its intentions, but this was her first opportunity to discuss the project with the community.
A graphic she displayed valued the development at $180 million.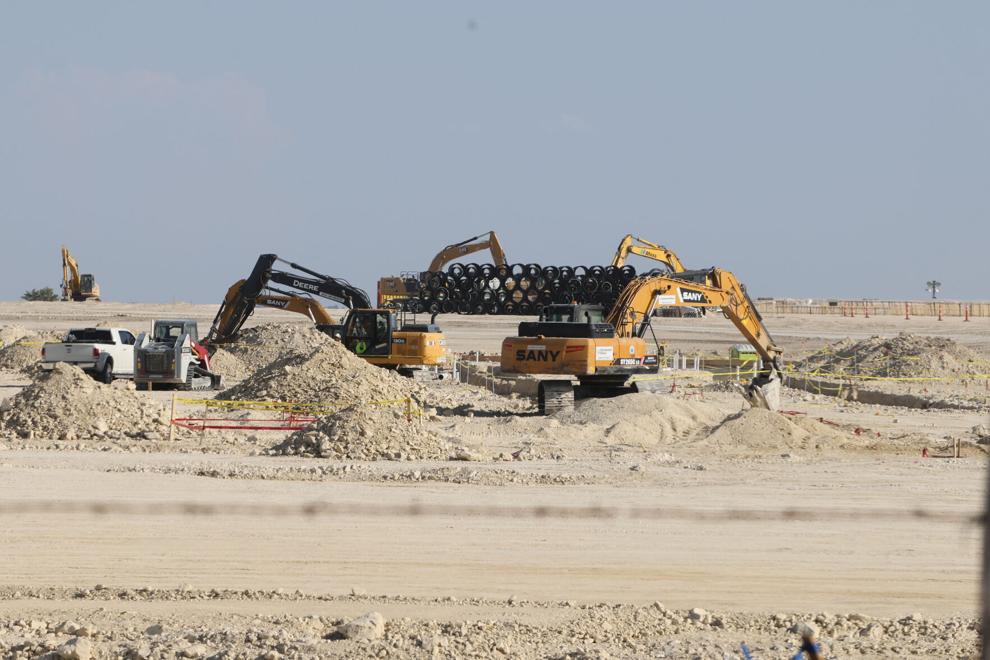 Neal said the company will employ 60 people per greenhouse, and that BrightFarms has said it will place four greenhouses in Lorena. Neal said he believes customer demand will dictate the build-out timetable.
"I don't know their exact timeline. I'm sure it will depend on how successful their business is in Texas," said Neal. If construction goes beyond four greenhouses, he said, BrightFarms will need to buy more land.
He said informal talks with BrightFarms officials indicate that employees involved in everyday operations, including maintenance workers and forklift operators, will make $17.50 to $21 an hour, while mid-level staffers will receive $23.50 to $27 per hour. Upper management will receive annual salaries ranging from $60,000 to $90,000, Neal said.
Once fully operational, the greenhouses in Lorena will produce 35 million pounds of fresh produce annually, the company reported.
Products found nationally include Sunny Bacon Crunch Kit, Chickpea Caesar Crunch Kit, Baby Spinach, Spring Mix, Baby Butter, 50/50 Spring and Spinach, Mighty Romaine, Nutrigreens, Basil, and Baby Romaine.